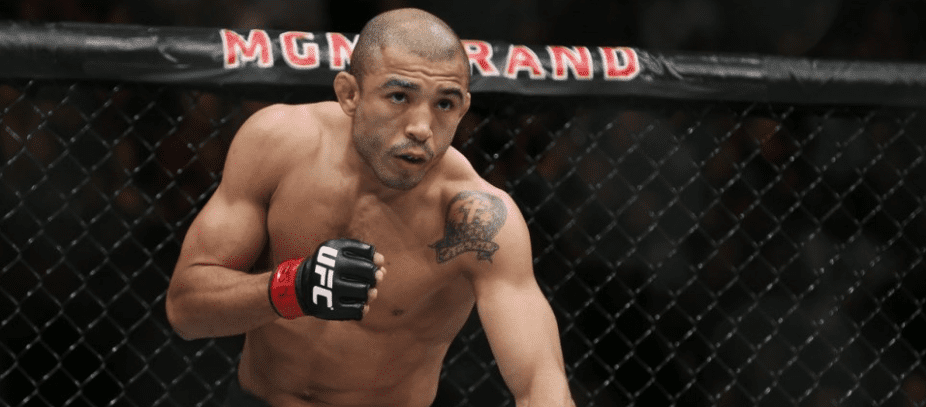 The UFC featherweight division's title picture may soon be cleared up after all.
Ever since UFC 206, Jose Aldo, UFC featherweight champion, and Max Holloway, interim featherweight champion, have been circling each other slinging insults. Holloway declared Aldo to be running from the challenge, while Aldo himself states he was ready to fight and it is in actuality Holloway who is slowing down proceedings.
Well according to UFC President Dana White, who was speaking on ESPN podcast '5ive Rounds', the fight has been agreed upon by both parties and will be taking place in the upcoming months.
"Well [Aldo]'s going to fight Max Holloway," White said. "That fights done too. I don't remember what date that's on for, but yeah, it's done. There's nobody around here to tell me [what date it takes place], but yeah that fights a done deal. We got that fight done last week."
"I like it, it's fun. That's a fun fight. Holloway has looked incredible in his last few fights and Jose Aldo is Jose Aldo."
There has been confusion in the featherweight division for some time, as an injury to Daniel Cormier meant a replacement headlining act at UFC 206 between Holloway and Anthony Pettis was hastily given an interim title as a prize. That decision meant the UFC stripped previous 145-pound champion Conor McGregor of his title and awarding it to the man he defeated Jose Aldo.
Now Aldo and Holloway are champions of a division that, while strong in depth, is in need of focus and direction. With them soon to be squaring off, that looks to be a situation closer to reality.
UPDATE: It appears the fight will take place at UFC 211 in Rio de Janeiro in Brazil on June 3. Flocombat reported the news.
Comments
comments