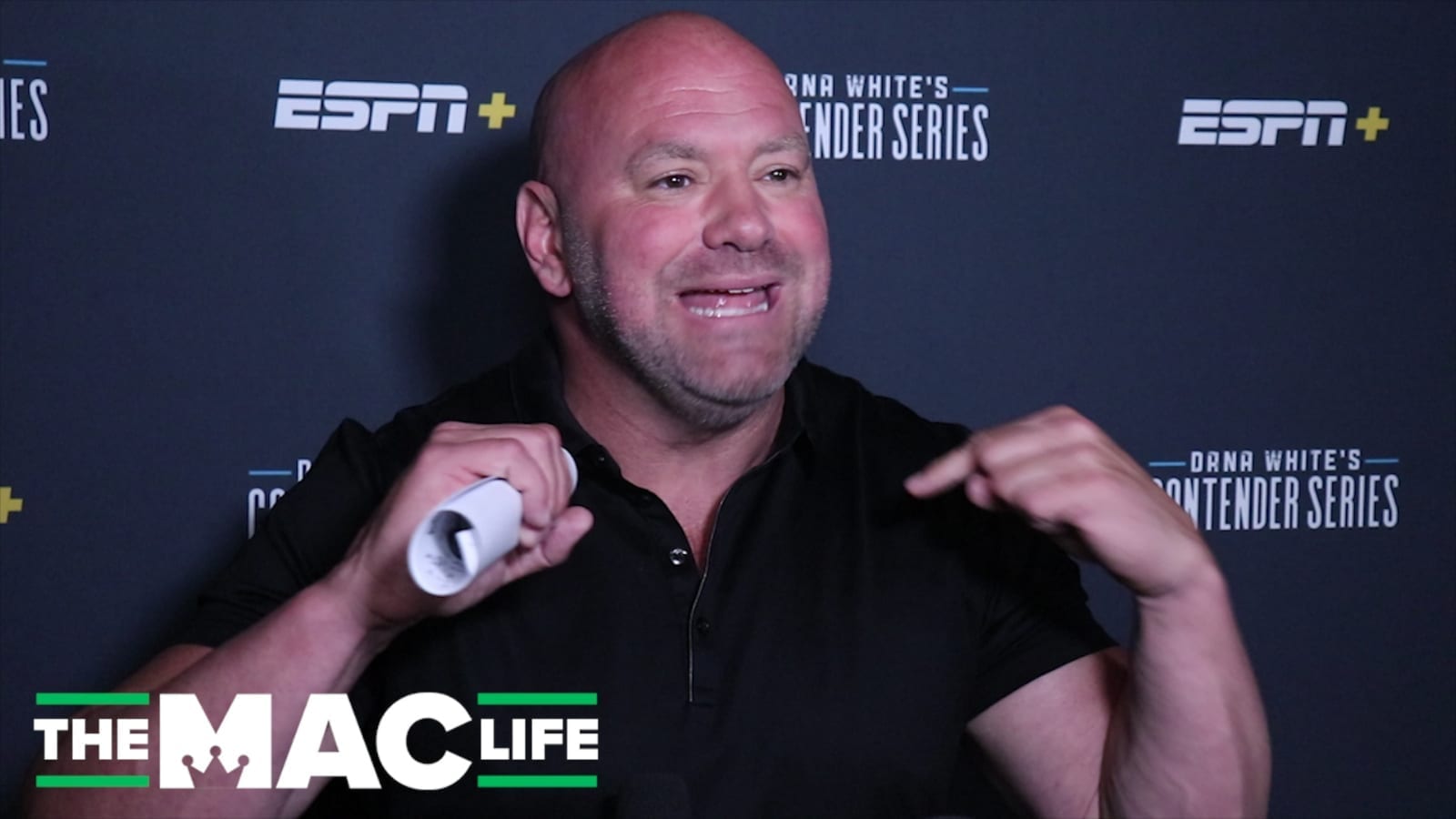 Dana White is doubling down.
The UFC president and his light heavyweight champion, Jon Jones, have been arguing back and forth over whether or not Jones asked for a large amount of money to move up a division, or if the UFC simply put a stop to that before talks really began.
While Jones maintains he never gave the promotion a number, White told media in Las Vegas that is simply not the case, and he'll take a lie detector test to prove it.
"It's fun working out in the gym in the morning seeing tweets from Jon Jones saying I'm lying," White said. "We have text messages from Jon Jones. It's not like I can't prove what I'm saying is true. We have text messages from him.. but I'm not going to do that. I'm not going to put his text messages out in the press. I could do that — If Jon Jones wants to sit down and take a lie detector test about who's lying and who's not we can do that too.
"I don't want to go there with this guy. The guy's made a lot of money. Made a lot of money. If you look at Jon Jones' track record, show me somebody that has the track record this guy has and has made the money Jon Jones has made. It doesn't happen."
According to White, Jones told his lawyer that he wanted the same sort of fee as boxing heavyweight Deontay Wilder last received.
"I'll quote him and what he had said to my lawyer. He told my lawyer he wants what Deontay Wilder was paid," White said. "I think it was $30 million was what Deontay Wilder was paid."
Comments
comments