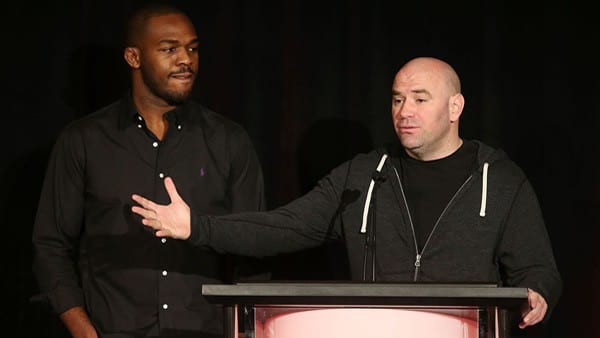 Dana White says he has tried repeatedly to get the Nevada State Athletic Commission to overturn Jon Jones' sole loss.
Jones, widely considered the best in mixed martial arts, was disqualified against Matt Hamill in 2009 after landing 12-6 elbows. The decision by the referee was considered controversial, as Hamill was well and truly out of the contest by that point, and the move to stop proceedings has been viewed by some as late.
Since then, White says he's been attempting to have the loss overturned so he can promote Jones as the undefeated superstar he believes him to be.
Still no joy.
"I've battled hard to try and get that one taken off the back of his record which is almost impossible to do. Which is insane, it is crazy that that thing doesn't go away," White said, speaking with ESPN.
"At the time, the Nevada State Athletic Commission was at it's weakest, the guy who was running it was weak, the people who were involved were weak. Everybody was weak at the time. You should be able to look back and say okay let's make this right. So far no good, I have really worked hard to try and get that 1 taken off his record. But, it is not looking good."
Comments
comments