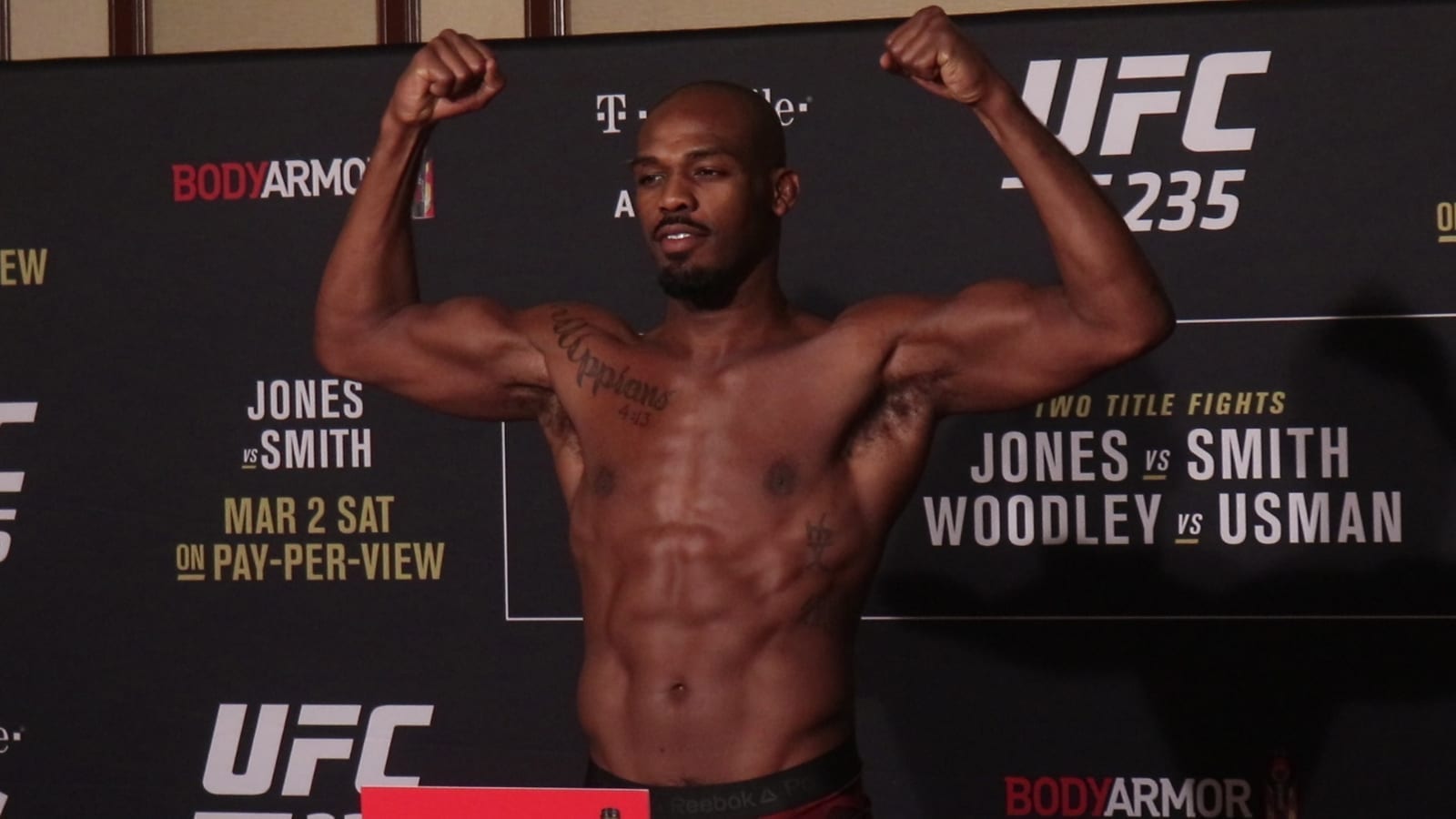 Dominick Reyes probably isn't the most high profile challenger to Jon Jones' light heavyweight crown, but according to Dana White he is certainly one of the sternest. 
Jones will take on the undefeated former college football star Reyes on February 8th in the latest defence of his 205-pound title and as much as he has been dismissing the challenge that Reyes may post (on social media at least), White says that he is fully aware of the challenge which awaits the champion in the cage next month.
"That's such a massive fight for Jon Jones," White said in an interview with ESPN. "Dominick Reyes is a bad boy. And young, hungry, this is going to be a very interesting fight for Jon Jones. Dominick Reyes isn't this big name guy that you know, but if you know fighting, Dominick Reyes is the real deal. And a very tough challenge for Jones. If he gets through this fight, and wins again, Jones is a freak of nature."
Reyes' title hopes were underlined by his swift knockout of former middleweight champion Chris Weidman in October, a win that was dismissed by Jones for being against someone who he says has been finished repeatedly in recent fights, but White says that despite what Jones may say this is a real and significant test.
One suspects, though, that a win for Jones will renew calls for him to test himself in the heavyweight division. Jones himself has appeared to speak more comfortably about this in recent times, but White was keen to not push his champion into a corner and says that there will always be suitable challengers awaiting him at 205 pounds.
"I don't know about him going to heavyweight, I think he's comfortable at light heavyweight, and every time that you think there's not another challenger for Jon Jones, there's another challenger for Jon Jones," White said. "I don't know, we'll have to see how this thing plays out. He has to get through Dominick Reyes first before you even start thinking about heavyweight or anything else."
Comments
comments