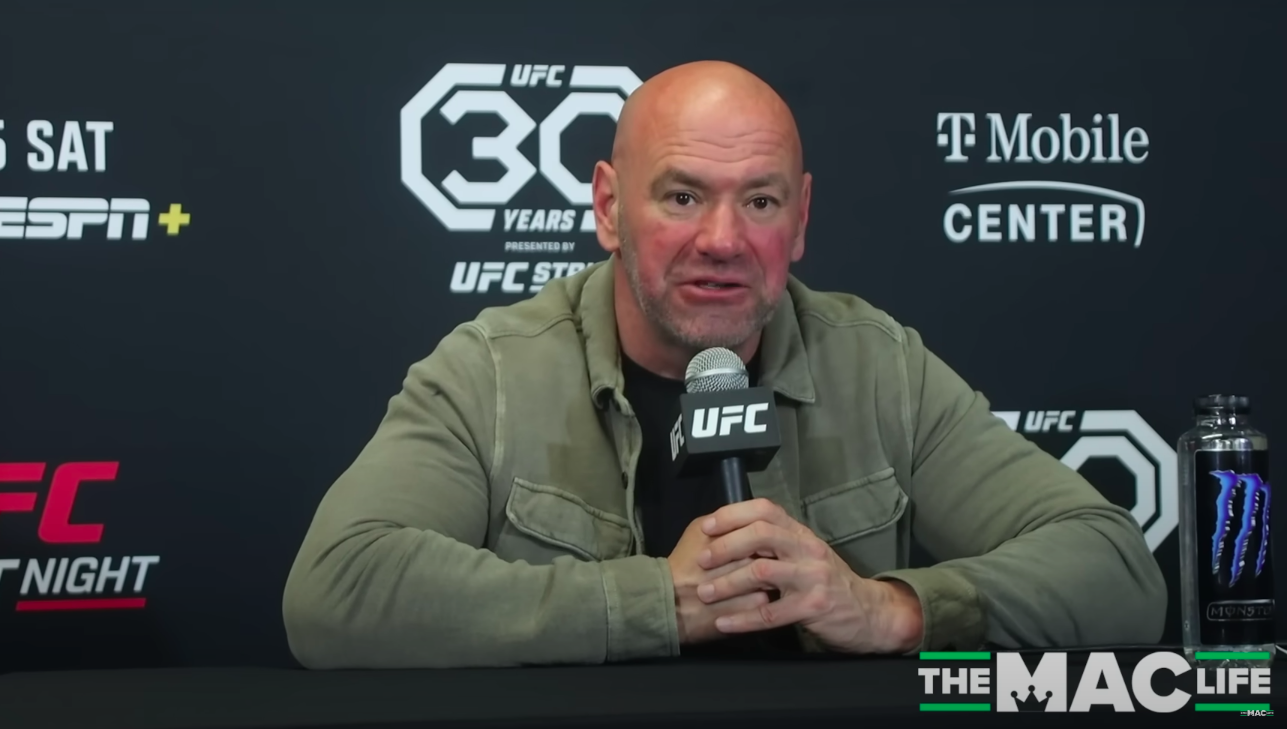 Jon Jones' first (and perhaps only, more on that later) defence of his UFC heavyweight title is likely to happen 'very soon', according to Dana White.
Of course, that depends on your definition of the term 'very soon', but after Jones suggested online that he would like his "retirement fight" to be against the "greatest heavyweight of all time" in New York later this year, White indicated to the media in Kansas City last weekend that Madison Square Garden in November is where he wants Jon Jones vs. Stipe Miocic to take place.
"As far as I know everything is good and hopefully we have a fight with [Jones] and Stipe very soon," White said to The Mac Life and other outlets late on Saturday. "That's where we'd like to do it."
How cool would it be to spend my retirement fight dominating the greatest heavyweight of all time, in my home state at Madison Square Garden?

— BONY (@JonnyBones) April 16, 2023
White also addressed reports in the media which referenced comments he had made recently in which he said that he hadn't had much contact with Jones since he returned from an extended hiatus earlier this year to win the vacant UFC heavyweight title in a fight against Ciyrl Gane.
"That was totally blown out of proportion," White said. "This is what you guys do. I say something, you blow it way out of proportion. I said all the built up and lead up to that fight, all this Jon Jones (coverage), then poof, he's just gone.' Then I don't know what Stipe said, then it turns into f*cking drama. There's no drama here.
"So I guess Jon's back, huh? He doesn't disappear anymore. It's so f*cking easy to create drama in this sport, it's f*cking insane."
It remains to be seen if Jones is indeed serious about stepping away from the sport following a potential bout against Miocic — but if he was to do so, there would be no greater stage to do so than at Madison Square Garden
Comments
comments