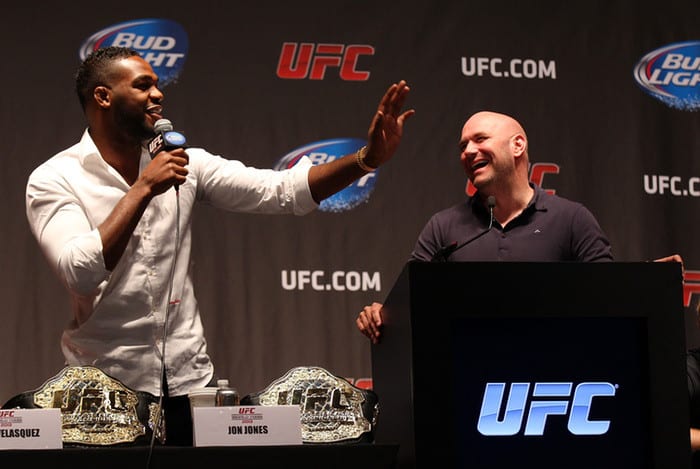 It seems throughout the history of sport, there are repeated examples of athletes having all the potential in the world, only to squander their abilities outside of their chosen endeavour.
For mixed martial arts, that name is Jon Jones.
When Jones won the UFC light heavyweight championship at 23-years old, the world was his oyster. Already showing skills that few of his peers possessed, Jones went on to demolish the cream of the crop at 205-pounds, and with the exception of a contest with Alexander Gustafsson, rarely looked to be troubled.
But despite all his potential, Jones repeatedly found himself in drama outside of the cage, finding himself arrested and suspended on multiple occasions. While Jones' achievements in the sport will forever have him held in high esteem, should he never return and get himself back on track, there will always be a question of what could have been.
UFC president Dana White agrees.
"The whole Jon Jones thing drives me crazy," White said, speaking on the MMARoasted Podcast. "Honestly, Jon Jones, he's the greatest of all time, he's the greatest to ever do it.
"The thing that's really frustrating is, imagine if this guy tried. Imagine if he tried just a little bit. Just imagine how incredibly amazing he could've been. He could've been the biggest star ever.
"God knows what he would've accomplished in the light heavyweight division and then in the heavyweight division. Maybe he would've had a title defense record at light heavyweight that would've never been broken and the endorsements that he could've fucking… everything that guy could've been is unbelievable."
Comments
comments