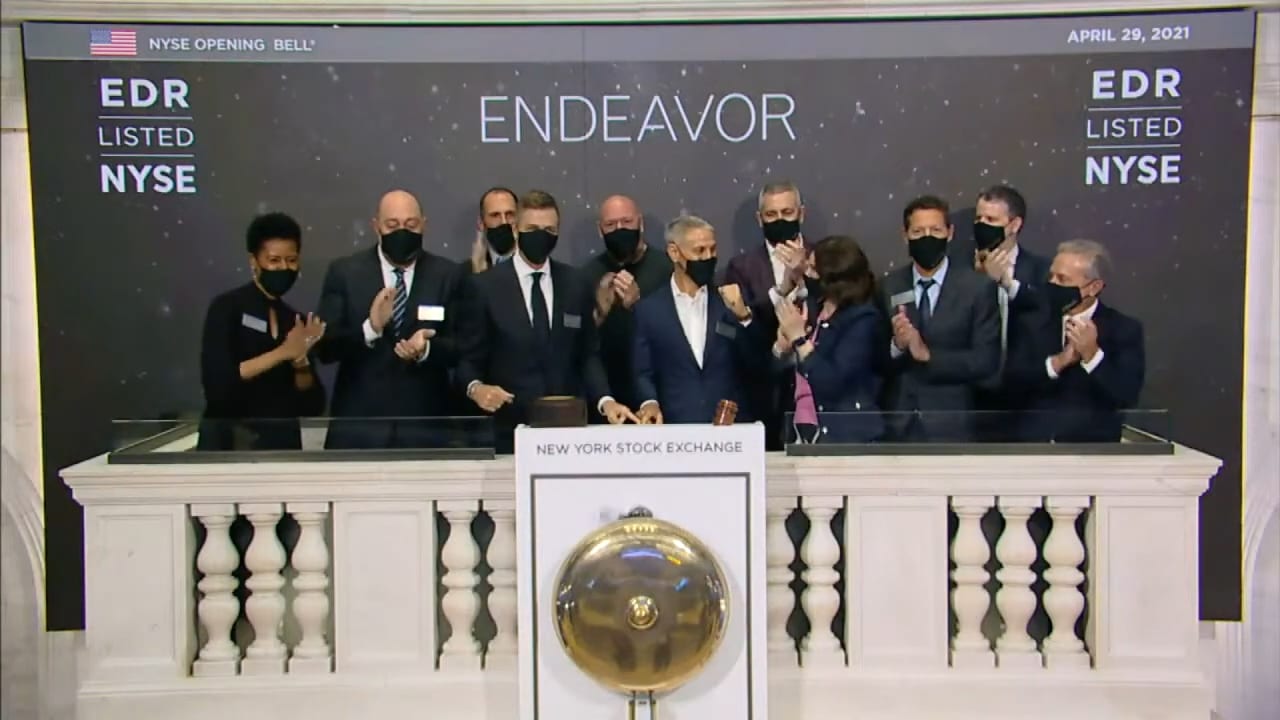 Dana White has just uttered the words many of us never thought we'd hear him say.
"The UFC is now a public company," wrote the UFC president on his social media, posting from outside the New York Stock Exchange earlier this morning. White was referring to the launch of an initial public offering by UFC owners Endeavor, a media conglomerate.
Endeavor originally were set to go public in 2019, only for the company to cancel the move at the last moment. Since then, per owner Ari Emanuel, they adjusted their positions — such as their current move to own the entire UFC — and took the pitch back to Wall Street.
"We listened to Wall Street. We re-segmented. I think there was confusion around the UFC. We consolidated all the UFC inside the company and we're kind of the re-opening the story like you see now with HBO Max … We're the largest company, the only company that represents content in the entertainment space, owns content in the entertainment space, owns sports with the UFC and many others.
"We're a unique company in the market place right now."
It's official the UFC is now a public company #EndeavorIPO pic.twitter.com/wP9Qfjzumr

— danawhite (@danawhite) April 29, 2021
Speaking on CNBC earlier today, Emanuel made no bones about the UFC's strength helping the company in becoming public.
"Our direct-to-consumer biz on Fight Pass is up 40 percent. Our commercial numbers and our marketing numbers are up. China's going to be bigger than ever. Actually, because of the fight — even though our Chinese champion lost [Weili Zhang], there were over a billion video views out of China. We think that business is going to be as big as the U.S. market … so all signs pointing very higher."
.@endeavor (NYSE: $EDR) in celebration of its Initial Public Offering https://t.co/VyP7L0Gr5O

— NYSE 🏛 (@NYSE) April 29, 2021
–
Comments
comments