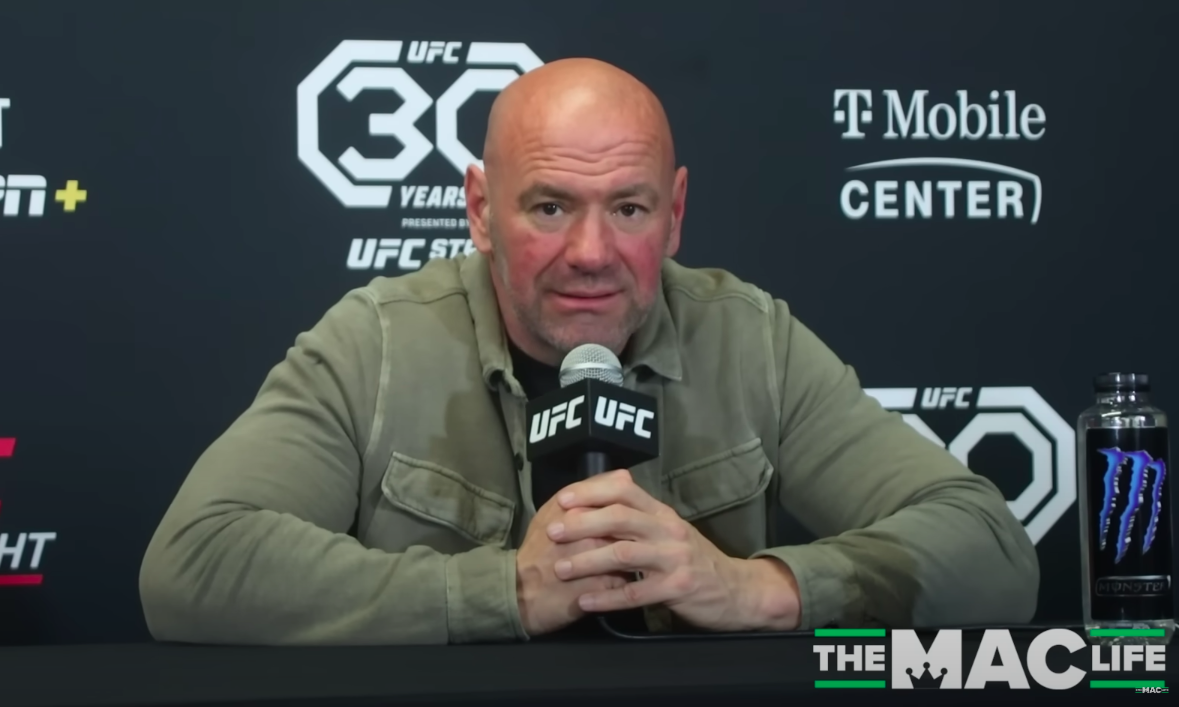 Anyone who's witnessed any of the now dozens of pressers in which Dana White has been asked about Jake Paul's boxing career will know that the UFC chief isn't overly-fond of addressing Paul, a consistent critic of the UFC's payment structure. 
But when you add Nate Diaz to the mix, well, White appeared a little more forthcoming. It was announced recently that Paul, who was defeated in the ring for the first time in February in his fight with Tommy Fury, will box former UFC fighter Diaz in Texas in August, and while White certainly didn't signal that he wanted to get involved in any discussion regarding the contest — he did say that he hopes both men earn a sizeable payday.
"We love Nate. I don't know what to say," he said when asked by a member of the media if he foresaw a route back to the Octagon for Diaz, who turned 38 yesterday.
But as for Diaz vs. Paul: "I don't want to shit on other people's fights like Oscar De La weirdo. I don't want to talk about the fight. First of all, neither guy is my guy. There is no need for me to comment on it. I wish him the best. I hope they make a zillion dollars."
Diaz fought out his UFC contract last year, his final fight in the Octagon being a fourth-round submission win against Tony Ferguson in Las Vegas in what was a hastily-arranged main event of UFC 279. Diaz was initially supposed to fight Khamzat Chimaev in the headliner, but the unbeaten Chechen-born Swede rather spectacularly missed weight on the eve of the proposed bout.
Comments
comments