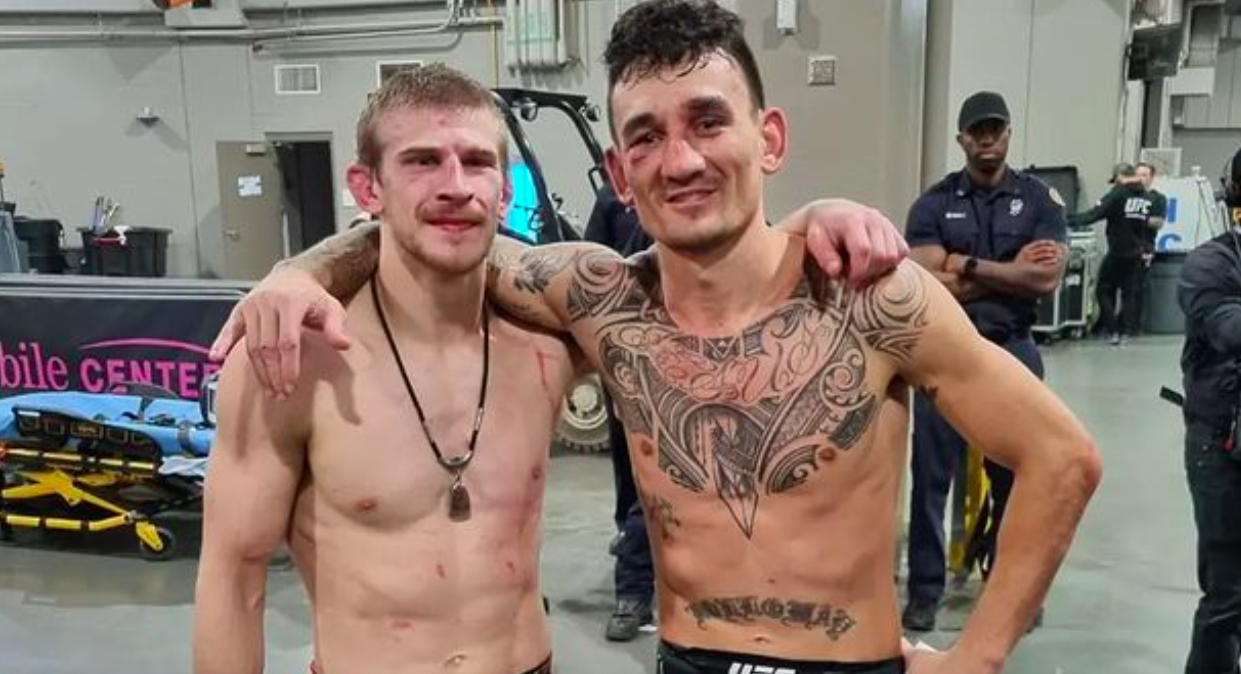 After working way up the rankings with a string of ten straight featherweight wins, English fighter Arnold Allen tasted his first UFC defeat at the hands of former 145-pound champion Max Holloway late on Saturday night in Kansas City, Missouri. 
Allen, who has looked outstanding in the cage recently — particularly in his first-round TKO win against Dan Hooker a little more than a year ago — met a brick wall in Holloway, whose iron chin and pinpoint striking and footwork led to a unanimous decision win on the judges' scorecards.
But far from being bitter about it, Allen — whom Holloway later described as one of the 'nicest' guys he has fought in the cage — admitted that he was second best in the 25-minute contest.
View this post on Instagram
"An honour to share the cage with a legend in [Max Holloway], I just wasn't good enough tonight," Allen wrote on Instagram. "Thanks for the support."
Holloway responded: "Honor was all mines brother! Thank you."
As for Holloway, he was entirely respectful towards Allen in his post-fight presser, even detailing that he didn't feel the opportunity to display the in-cage smack talk which was evident in previous contests against the likes of Calvin Kattar or Brian Ortega. But the Hawaiian, still just 31, added that there is a lot more to come from him.
"I heard the same thing all over again — that Arnold's going to be the guy who's going to break my chin, who's going to put [me] out, too slow, too old, whatever it is," he said to the media, including The Mac Life.
"I just laugh," he said. "Half these guys talking about it probably haven't fought a day in their life, so they wouldn't know. I come from this sport. I'm in the gaming world — oh my gosh, the gaming world is even more worse, the s*** talking. So at the end of the day, it's alright."
Comments
comments