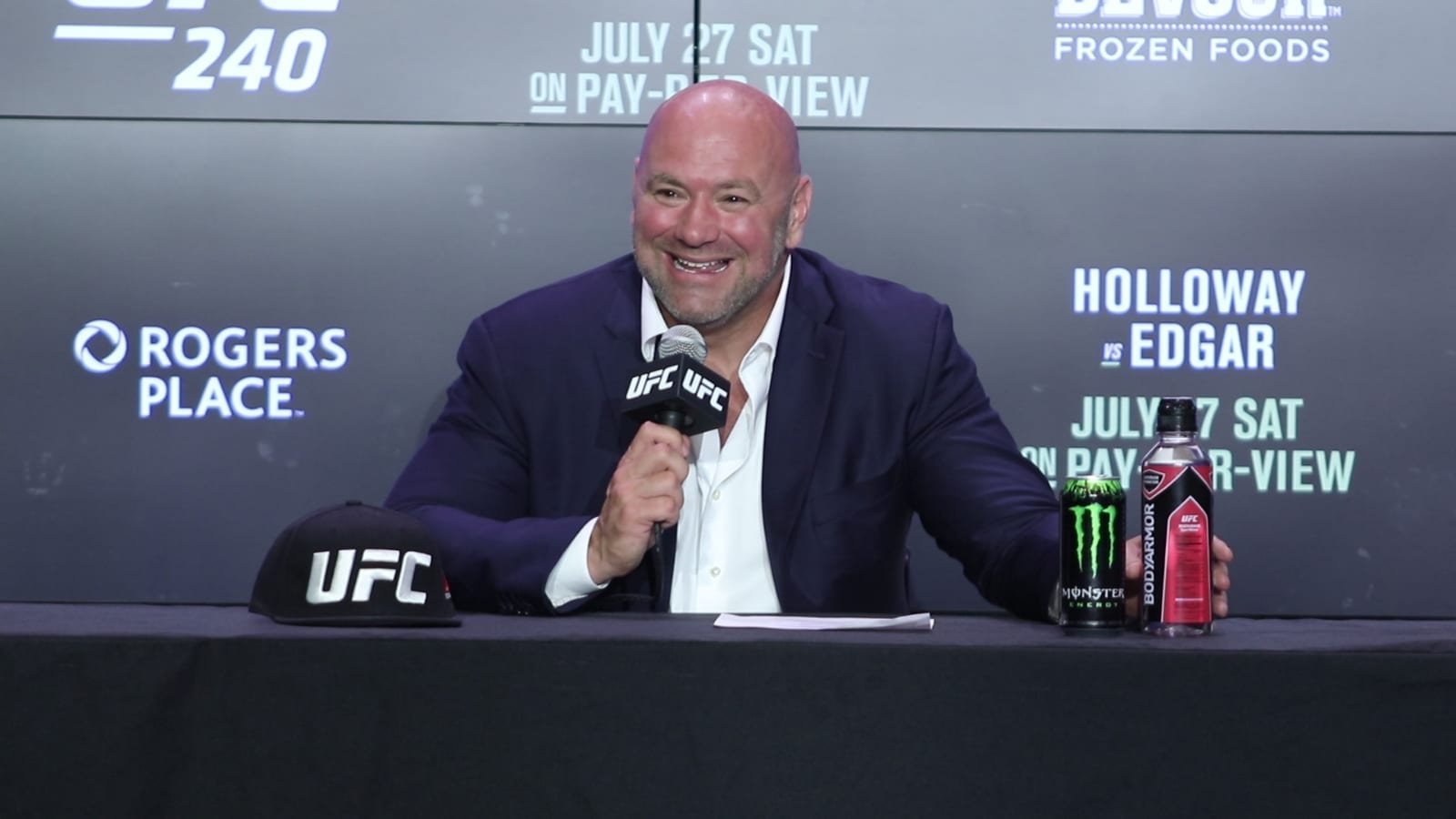 Earlier today, UFC president Dana White had a conference call for UFC athletes to discuss the promotion's plans going forward with the coronavirus pandemic, as well as to address any concerns.
Per a report from MMAJunkie, White told fighters that the upcoming May 9 card would kickstart the UFC's comeback, and the company would be holding weekly events from that date going forward. He reaffirmed there would be. a 'Fight Island' for international athletes to compete on, but wouldn't say where exactly the island was.
White's plan is to use the UFC Apex as soon as it becomes available, and the UFC boss says he is meeting with Nevada governor Steve Sisolak soon to discuss plans as to when that facility would be permitted for use. During the call, which allowed fighters to ask questions, White repeatedly told the fighters that if they had any issue with competing at the moment, they would not be expected to. He said that if they do fight, however, medical staff and hospitals would be available.
At the moment, the UFC is still working on how best to hold the events, but its likely fighters could face competing with a reduced corner.
Also interesting to note, White said at present International Fight Week in Las Vegas is unlikely.
Comments
comments