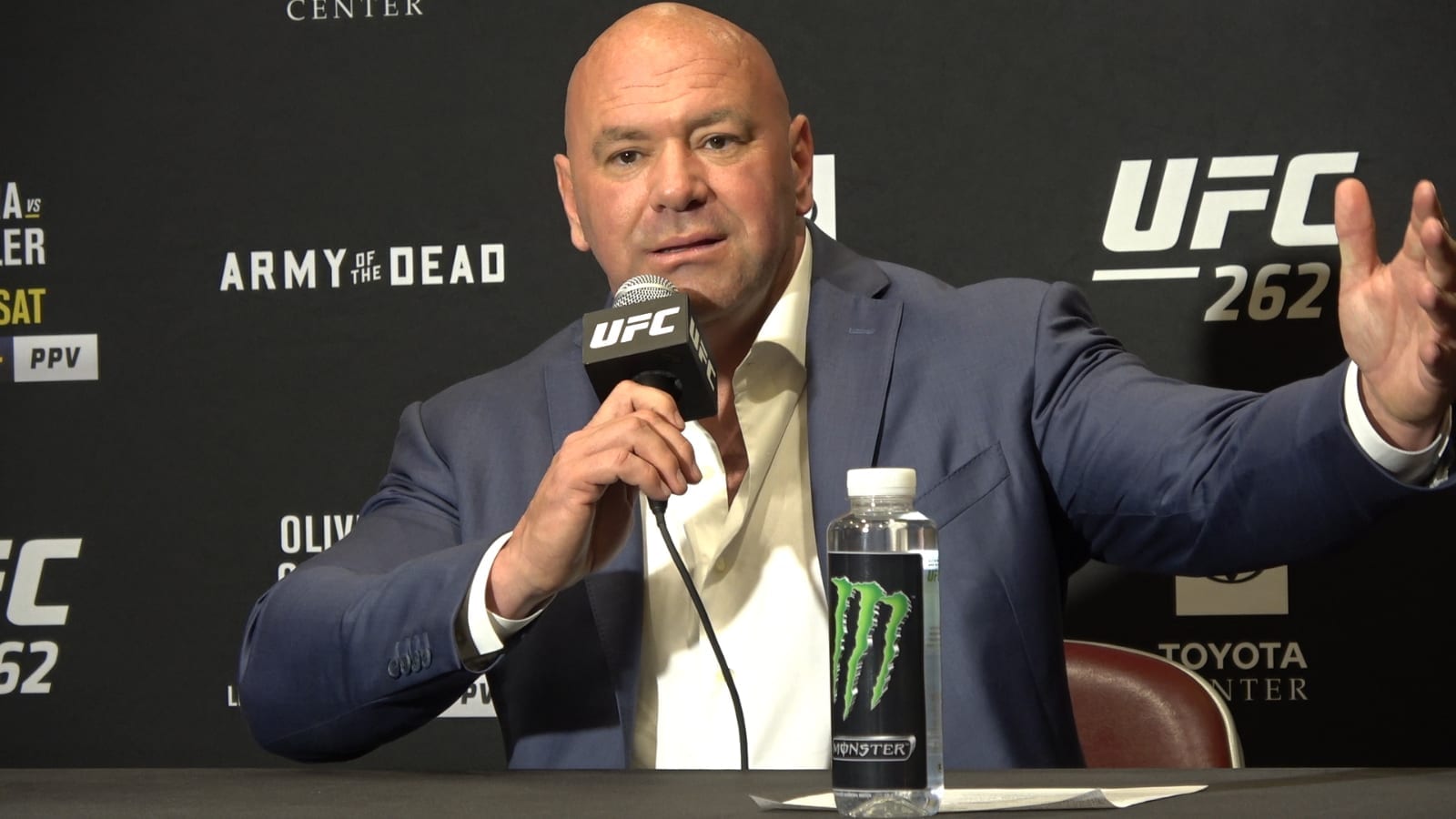 Dana White has just about had enough of the questions about Triller.
The UFC president was asked to respond to comments made by Ryan Kavanaugh, who alleged White had stopped a boxing match between Georges St-Pierre and Oscar De La Hoya. While he wouldn't comment on whether or not he had indeed stopped the match-up, White did take a moment to make his feelings very clear.
"Don't even ask me about these idiots," White said, speaking at the UFC 262 post-fight news conference. "Who gives a shit? Does anybody give a shit? You do? I don't give a shit what they think. You think I care what Triller thinks? I don't even take their calls. This idiot calls me every day. He calls me every day: 'Please answer my call. Please talk to me. Why won't you talk to me?' Because I don't give a fuck about you. Do your thing. Leave me alone. Go fucking do whatever it is you're doing. Knock yourself out.
"I [couldn't] care less. I have no interest in talking to any of those idiots. They can do their thing. Do your thing. Stop talking about me. What do you give a sh*t what I'm doing? Go do your thing."
–
Comments
comments