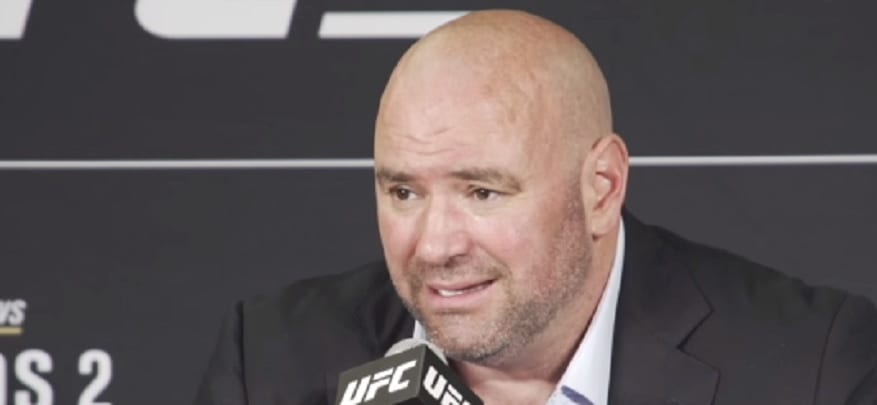 If there's one thing that Dana White can never be accused of, it's mincing his words.
On Saturday following UFC Gdansk, the UFC president took to his social media to congratulate main event winner Darren Till, who had stunned fans with a decisive beating of Donald Cerrone. But while many fans were on White's side in regards to Till, there were plenty who felt bad for fan favourite Cerrone, who had just lost his third fight in a row.
Some fans began to bombard White's post, voicing their concerns about Cerrone and even suggesting White attempt to get him to retire from the sport. White was — to put it mildly — unimpressed with such comments.
"Shut the fuck up you pussies!" White said in a comment on his Instagram. "This kid just put on an unbelievable performance against a fucking legend and bad ass mother fucker in "Cowboy" Cerrone. When fighters step in they win or they lose. "Cowboy" has been on both sides and showed total class as usual and praised Darren Till.
"You people on social media are the biggest crying fucking pussies I have ever seen. I love "Cowboy". He fought and lost tonight. It happens so shut the fuck up!!!"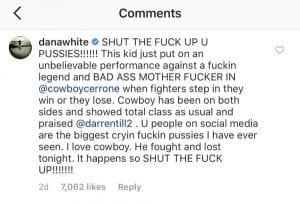 It looks like any fans wanting White to give Cerrone the Chuck Liddell treatment will have to wait a while longer.
Comments
comments