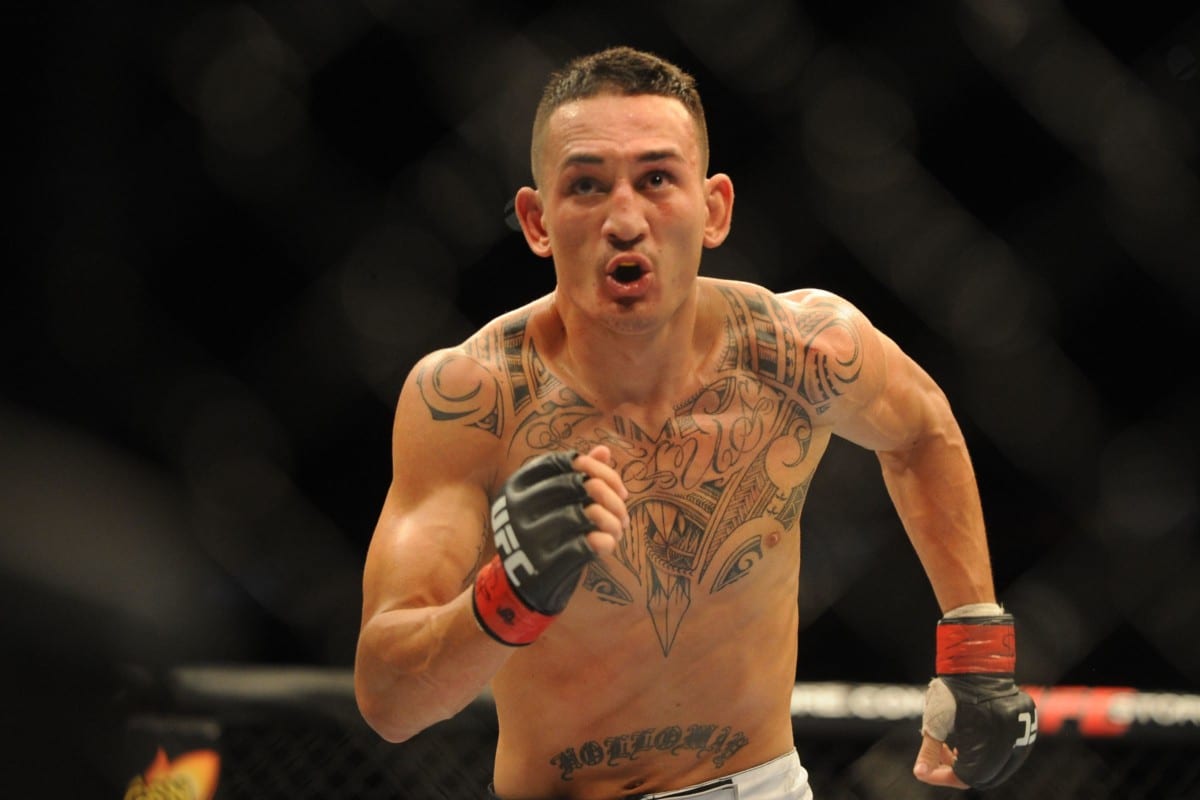 UFC featherweight champion Max Holloway might not know for sure what caused his concussion like symptoms ahead of UFC 226, but according to UFC president Dana White, will make a full recovery and fight again.
"He's good, he's doing well," White said, speaking with media after the weigh-ins for tomorrow night's UFC on FOX. "They gave him a time frame [for a return]. I'd actually like to wait a little longer on his time frame and make sure he's 100%."
Despite things appearing to be turning positive for Holloway, White revealed the doctors evaluating the Hawaiian were still uncertain exactly what caused his medical issue. One rumour that started circling recently was that Holloway had suffered a mild stroke during his training camp — something White and Holloway's team have now both refuted.
"No stroke," White said. "It either had to do with concussion — either a concussion or they believe it happened to him a lot easier because of his cutting weight at that time. But we still don't know for sure, but we know he's okay, he's healthy and he's going to get better.
"What I wanna do is have him him take sometime off — here's the problem, no matter how far away you book a fight, I'm worried about him starting to spar. I don't want him to do any of that stuff until it's absolutely necessary. There is no time frame, I just want this kid to be healthy. We would wait for him [instead of booking an interim title]."
Holloway was originally scheduled to face Brian Ortega at UFC 226, only for his team and the UFC to step in when he began appearing severely unwell and confused during fight week.
Dana White provides a status update on featherweight champion @BlessedMMA pic.twitter.com/8eInEQfNbD

— Aaron Bronsteter (@aaronbronsteter) July 28, 2018
–
Comments
comments