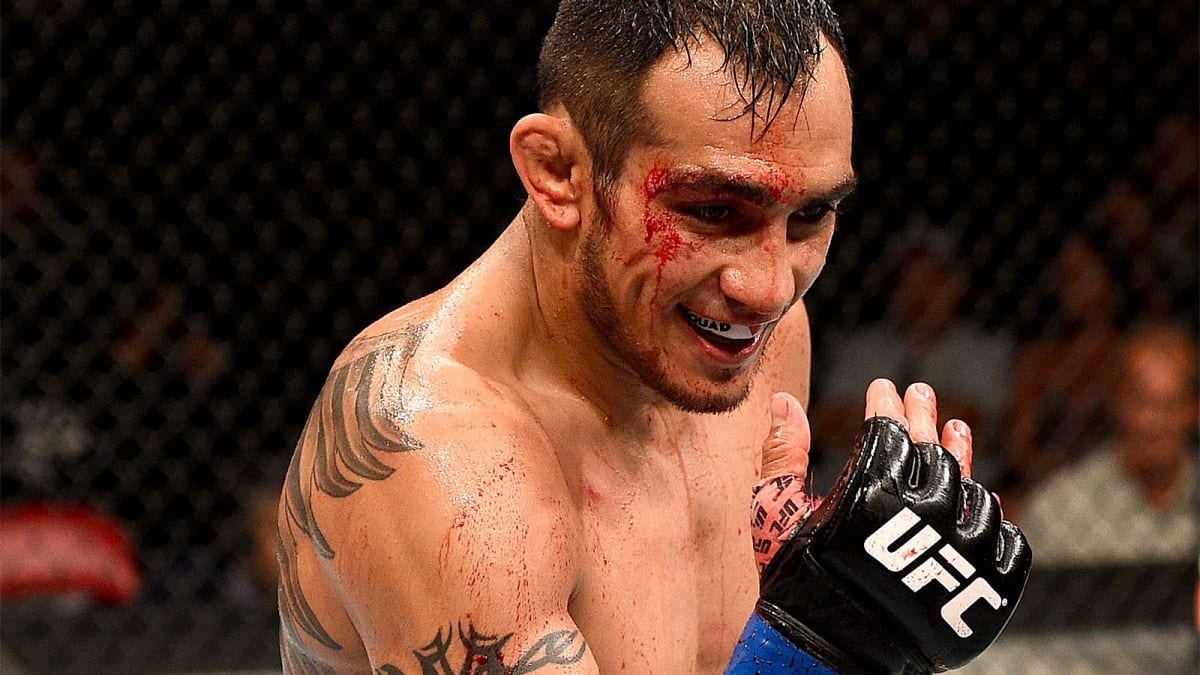 As one of the most anticipated contests in UFC history comes closer to fruition between Conor McGregor and Khabib Nurmagomedov, it looks as if UFC brass are already planning the event on which it takes place.
Speaking to the media following tomorrow night's UFC on FOX ceremonial weigh-ins, the UFC president said he had his "fingers crossed" to hold the bout on the UFC 229 October 6 card, and also revealed plans to stack the card with a potential contingency plan.
That plan comes in the form of Tony Ferguson, who despite suffering a horrific knee injury a few months ago, is already nearing a return to the cage. And, with scheduled MMA bouts notoriously fickle these days, White would like to include Ferguson on the same card.
"I would love to put him on the same card as Khabib and Conor," White said.
Ferguson was last scheduled to fight at UFC 223 against Nurmagomedov — the fourth time the bout had been booked — only to trip on a wire during media duties and tore ligaments
in his knee. Despite the fact it appeared he'd be out of competition for some time, he's recently begun training once again, and sharing some of his more.. unique gym habits on social media.
=
Comments
comments