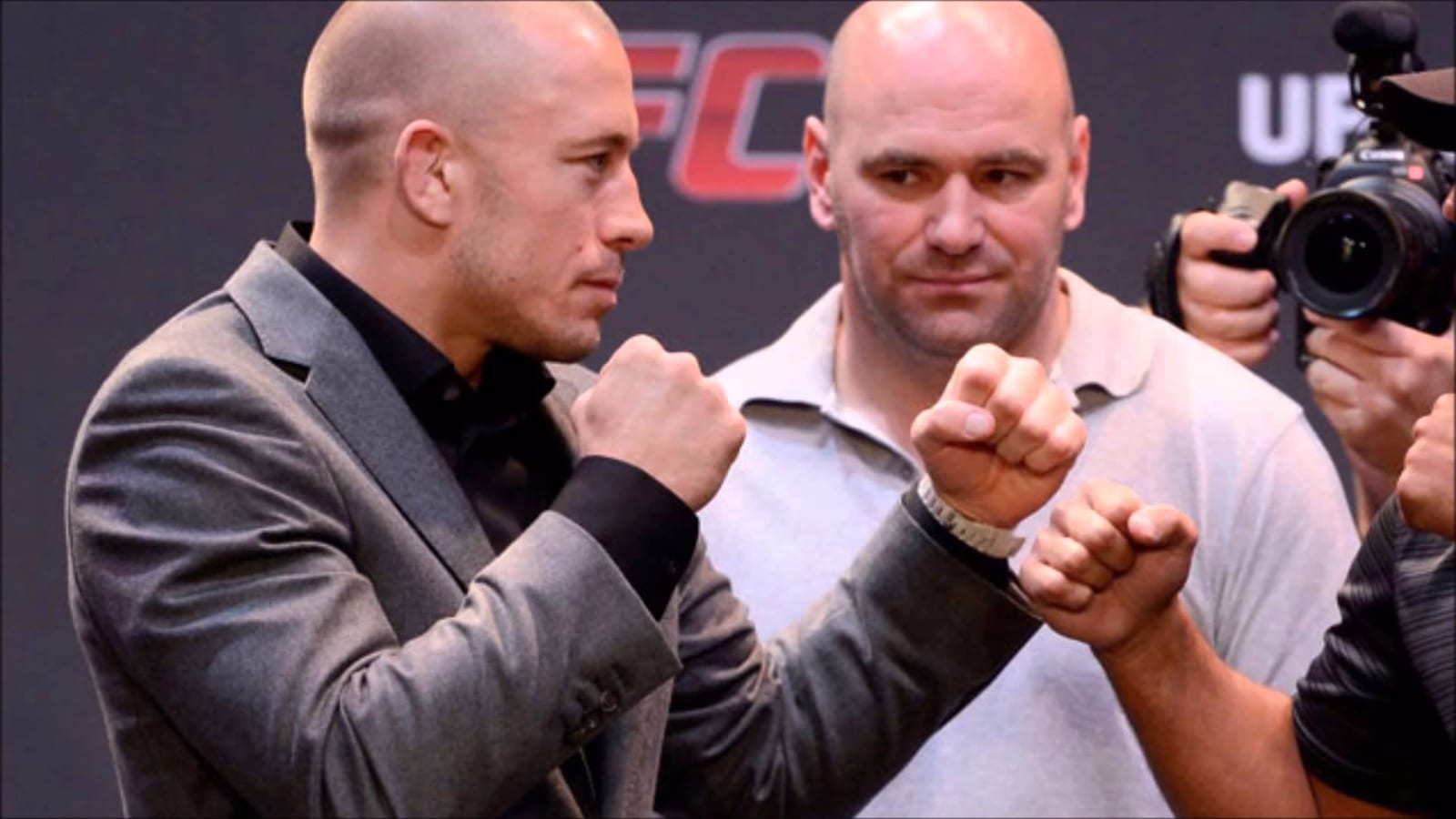 For a while after UFC 217, UFC president Dana White seemed convinced — and not for the first time — that Georges St-Pierre had retired from fighting and would not be seen in the cage again.
Those feelings seemed compounded when it emerged that the UFC had attempted to host a bout between St-Pierre and Nate Diaz, only for St-Pierre to turn down the contest. This week, however, St-Pierre revealed he was feeling healthier after an illness caused him to take a sabbatical, and was open to fighting this year.
St-Pierre also expressed an interest in fighting the winner of Conor McGregor and Khabib Nurmagomedov's lightweight title fight.
"I would be interested in that fight," St-Pierre said, speaking with Submission Radio. "That's a win-win situation. It's a legacy upgrade and it's good money — it's gonna be a big fight. Yeah. However, I fought at 170, I relinquished a title. I fought at 185, I relinquished a title. I don't think UFC will let me fight for the title at 155. They will be afraid I relinquish and I left the division in ruins."
Funnily enough, St-Pierre's theory the UFC wouldn't be quick to offer him a title fight in a third weight class seems to hold water.
Speaking to gathered media after the final episode of Dana White's Tuesday Night Contender Series, White said he liked the sounds of St-Pierre's recent comments about fighting this year — he just wasn't sold on St-Pierre vs. McGregor or Nurmagomedov.
"I had heard he'd said something like that," White said. "That's good. We haven't talked, but sounds like we will.
"[Him vs. the winner of McGregor/Nurmagomedov is] probably not going to happen. He gave up the 170-pound belt, he gave up the 185-pound belt, you know what I mean? Pick a division."
Comments
comments