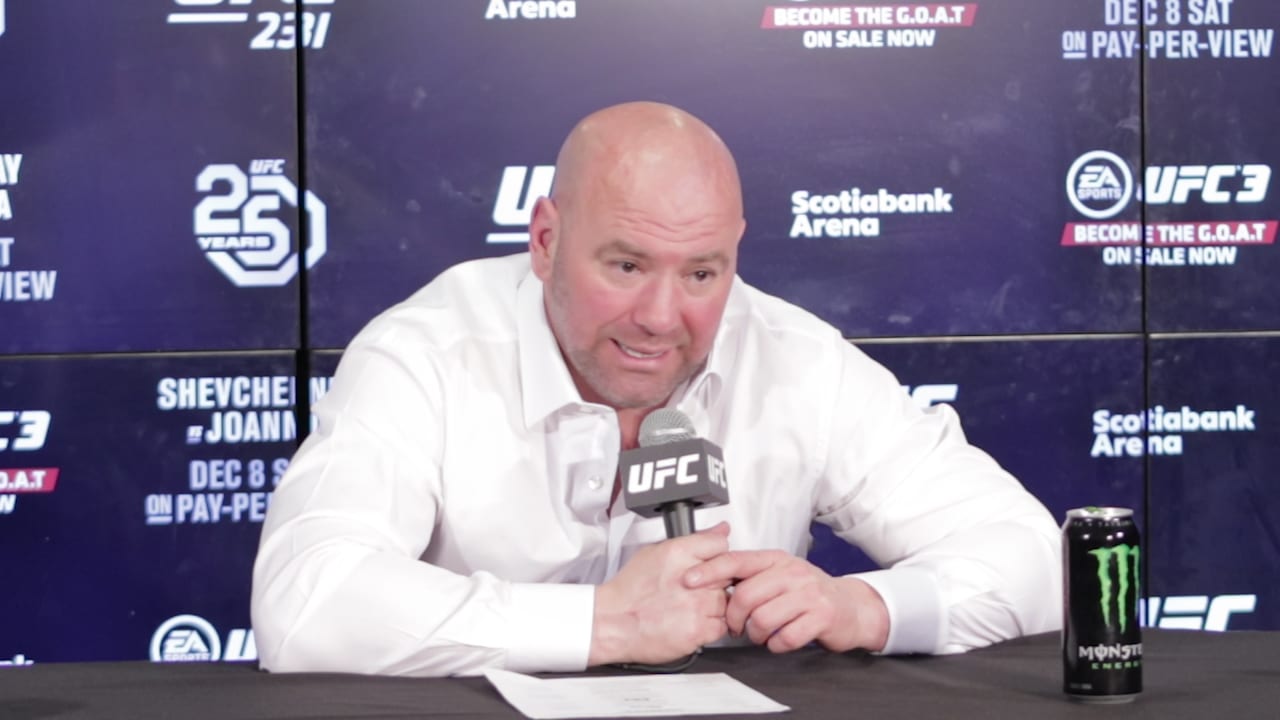 UFC president Dana White loves himself a feud, and his recent barbs against Oscar De La Hoya have been some of his most personal for years.
That said, just because De La Hoya has emerged as a new foe for the MMA promoter doesn't mean he doesn't still have time for some old rivals as well. De La Hoya and Tito Ortiz worked together on the recent Golden Boy MMA show, and both continually provided a narrative that the UFC weren't paying their athletes enough money — an assertion White takes very badly.
But while White has been accusing of De La Hoya of being "weird" and an "liar," he still considers Ortiz to be more stupid.
"Oscar De La Hoya is Elon Musk compared to Tito Oritz," White said, speaking on the Barstool Sports podcast. "Tito Ortiz is one of the dumbest creatures walking the face of the Earth right now. If you take all living things and put them in a barrel, Tito is the dumbest out of everything.
"This is the guy who's giving him most of the information, I would have to assume, unless Oscar De La Hoya is just crazier than I thought and I think he's a complete fucking nut."
So all in all, don't believe the accusations you're hearing?
"You've got to considered both sources," White said. "Both of the guys you're dealing with."
Comments
comments