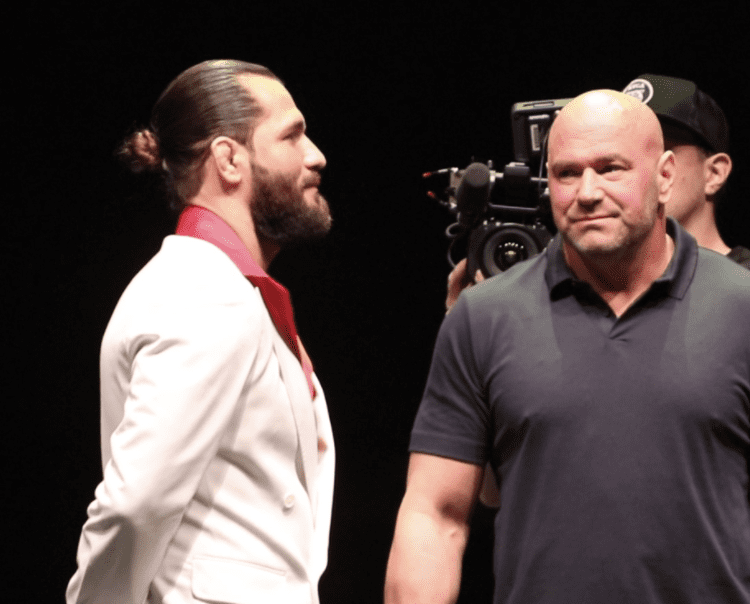 Dana White says once Gilbert Burns was forced out of his fight with Kamaru Usman, there was really just one man the promotion approached to replace him.
Jorge Masvidal and Usman were on a collision course for the better half of the year, only for negotiations between the challenger and the UFC to grind to a halt when Masvidal wanted increased upfront pay to compete.
After Burns tested positive for the coronavirus, however, White admitted they had to put any of the previous ill-feelings behind them to make a deal and get UFC 251 back on track.
"If you look at the 20 year history [of the UFC], this kind of stuff happens," White said, speaking to ESPN. "When you get into negotiations for fights, these things happen. Gilbert Burns has been on a tear, and was consistently fighting and wanted to continue to fight and was the number one contender, so Gilbert Burns made sense.
"Obviously Masvidal has become a massive star over the last year and a half, and that's the fight that people want to see, so when Burns fell out, we got in a room and figured Masvidal out."
Should Masvidal defeat Usman and become the UFC welterweight champion, his 2019/2020 run could be considered one of the best in recent memory.

Comments
comments