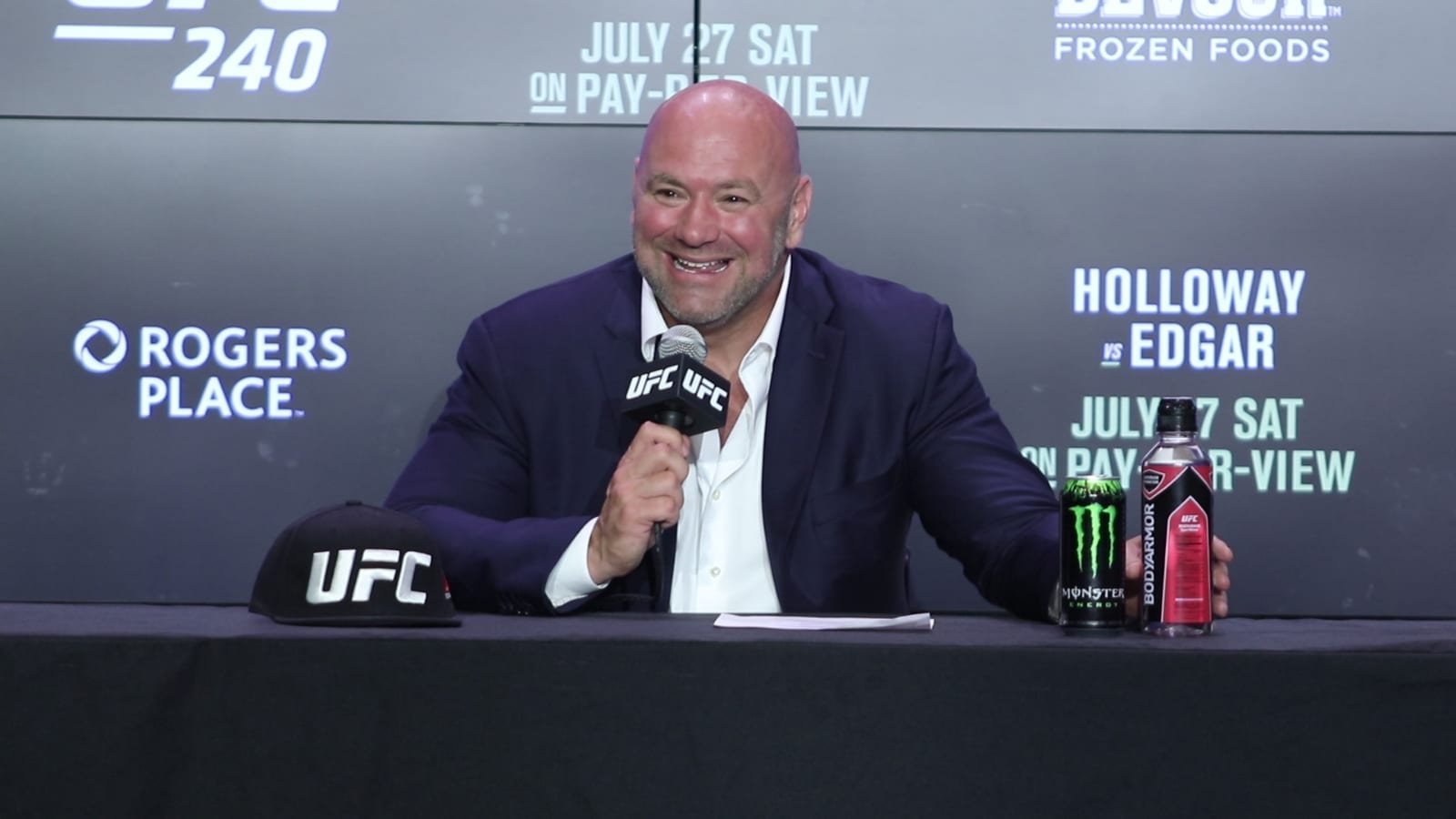 It almost feels as if the location where UFC 249 will be taking place has garnered as much attention as the event itself.
And yet, while we have a full card of fights and a date of April 18, fans and media are still no closer to learning where exactly we'll be seeing the Octagon action being broadcast from, as UFC president Dana White remains adamant that the venue will not become public knowledge.
"So this place where this fight is going to be on April 18th, I have locked up for two months," White said, speaking with ESPN. "So I'm going to continue to pump fights out. I've also secured an island. I've got an island. The infrastructure is being built right now. We're going to do all of our international fights on the island.
"When we do this fight on April 18th … in the United States, we're going to start cranking the UFC. We'll be back up and running internationally and here in the States. We're going back to back to back. We're just, we're, we're getting back into our regular schedule. So we will have postpone three fights. We'll make all these fights up and we'll be right back on schedule."
But if anyone on the outside feels like they have a gripe with not knowing, White continues to be steadfast. After all, he says, the fighters themselves won't know until the latest moment either.
"It doesn't matter. It doesn't matter where it's happening, because nobody can go anyway," White said. "Nobody can show up. Nobody can go. There are some members of the media that have reached out to me that want to go — I'll bring them. I'll bring some of these media members that want to go. It's not open to the fans. So it's on ESPN. That's it. That's all anybody needs to know.
"There's a lot of creepy people out there, and when they find out the location, they start attacking the location and, and making phone calls. So this keeps the creeps at bay.
"What we're gonna do is we're going to get the fighters somewhere and we're going to bring them to this location. They won't know where they're headed to. … We're working on it right now. But there's going to be, you know, definitely some planes involved and things like that."
Comments
comments