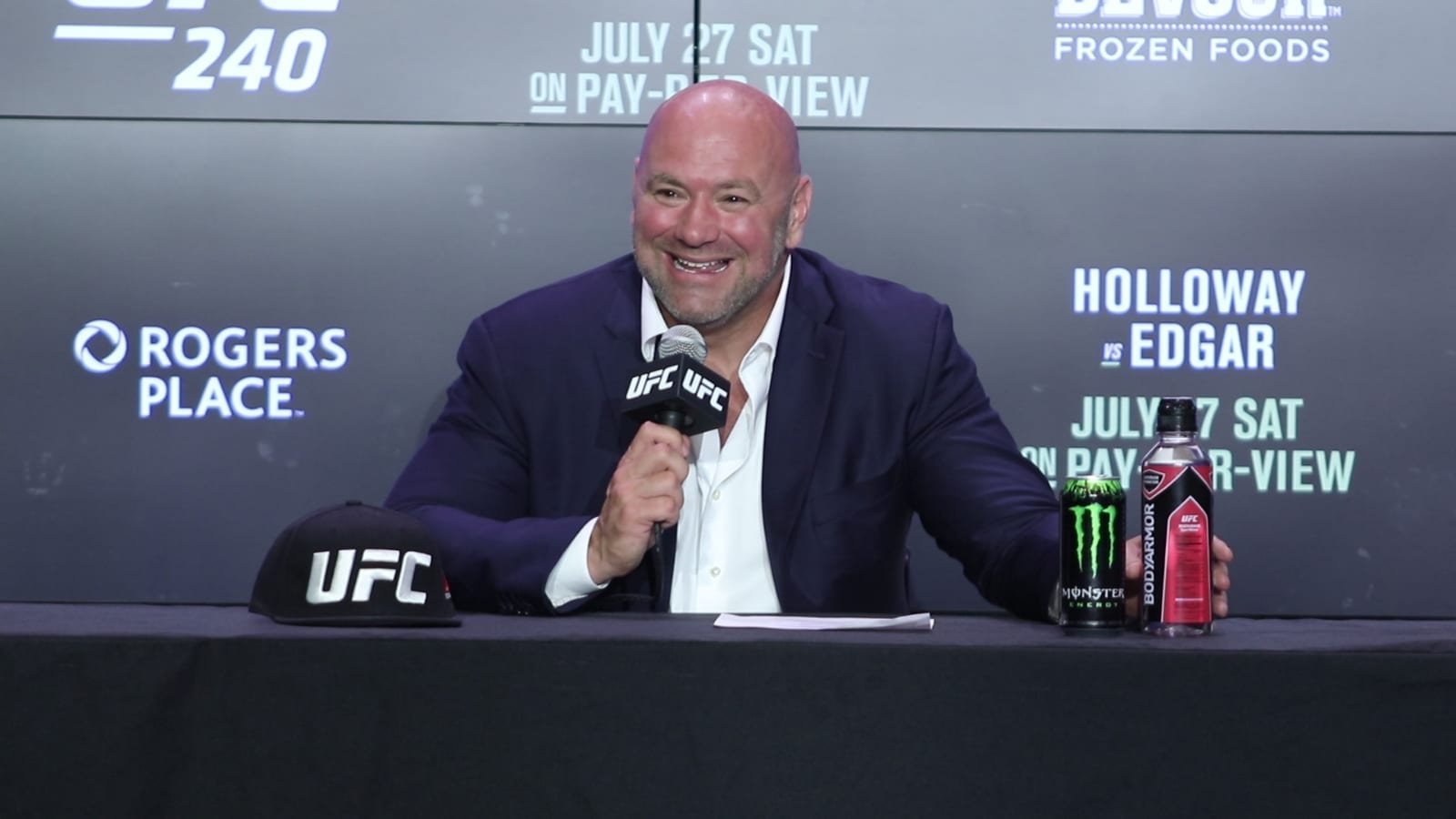 Dana White's determination to keep mixed martial arts going forward during the pandemic has come with stress after stress.
Whether it's plan changing day by day, trying to get fighters from one side of the country to the other or requiring thousands of Covid-19 tests, White has made it clear trying to put on events during the coronavirus has been one of the most unique challenges he's ever faced.
That apparently extends to Fight Island, the almost mythical venue that is set to be announced in the upcoming weeks for international fighters to compete on to avoid travel restrictions with the pandemic.
No matter the issue, however, White maintains his team at the UFC will find ways to overcome.
"Let me tell you about Fight Island," White said, speaking on Eddie Hearn's Talk the Talk show. "Fight Island is so fucking expensive and so fucking crazy and almost impossible to pull off. You're talking about planes and flying people in from other things and the restrictions, you have to quarantine people and all these things we're going through. It's fucking insane to be even trying to do this. But I promise you, we will do it, and we will pull it off.
"I believe in doing this, it's going to help grow the sport immensely, it's going to help financially, and many different ways it's going to help build the sport and I believe we can do it. But let me tell you how hard it is and how crazy this whole thing has been, man, while people are laying in their fucking pools and enjoying the pandemic, I've been over here smoking my executive staff. Burning these guys out, man, it's been crazy."
As of right now, there's no guarantee on the starting date for the island, but White has tentatively targeted the end of this month for an announcement on location, and believes we could see events kickstart there sometime soon after, with June 27 the potential starting date.
–
Comments
comments