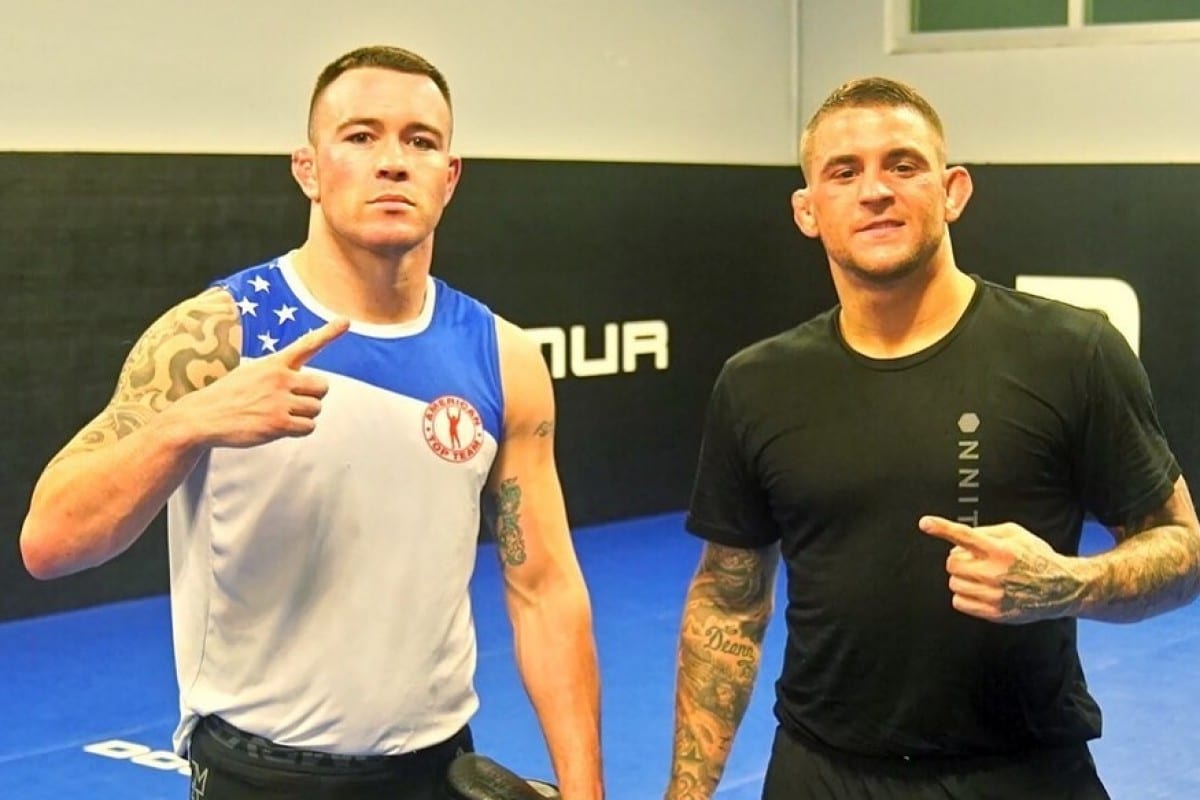 When it comes to welterweight, Colby Covington wants to fight either former friend-turned-enemy Jorge Masvidal, or welterweight champion Kamaru Usman. Should he fail to be booked in either of those, he has a slightly more out of the box idea.
Last year, Covington and American Top Team colleague Dustin Poirier started a war of words with each other through the media, ending with Poirier promising to confront Covington the next time he saw him in person.
In March, Covington announced to the press he'd squashed his issues with Poirier and apologised for the remarks he'd made that had insulted his teammate. After leaving ATT, Covington wants everyone to know that apology was enforced by a newly implemented gym rule, and in reality, he wants to fight Poirier in the Octagon.
"There's only two fights to make in the welterweight division, that's me versus Marty Fakenewsman or me versus street Judas Masvidal," Covington said, speaking to Submission Radio. And if they can't do that, what about Dustin Poirier? He was telling all the nerds in the media, 'oh, next time I see Colby, it's on sight'. It's on sight, motherfucker? Let's go meet in the octagon then. I'll paint your blood on the canvas just like a modern-day Picasso.
"[That apology] was when I was under the rules of a gym. I was respecting the rules and I made promises. And everybody knows I'm promises made, promises kept. And I respected Dan Lambert and I didn't want to put him in that position.
"But guess what, guys? Now we're at Colby Covington Incorporated. CCI, and we do whatever we want. There's no feelings. This isn't the Ultimate Feeling Championship, it's the Ultimate Fighting Championship. So, Doofus Dustin, he needs to man up for his word. His word was, 'oh, I'm gonna fight Colby on sight'. I've seen that guy multiple times. He didn't even try and fight me cause he knows what happens if he tries to fight me, he's gonna get put down real quick. He'll never be able to look at his daughter the same again, and his wife will probably divorce him cause he's gonna be ugly as fuck after I'm done with his face."
Comments
comments