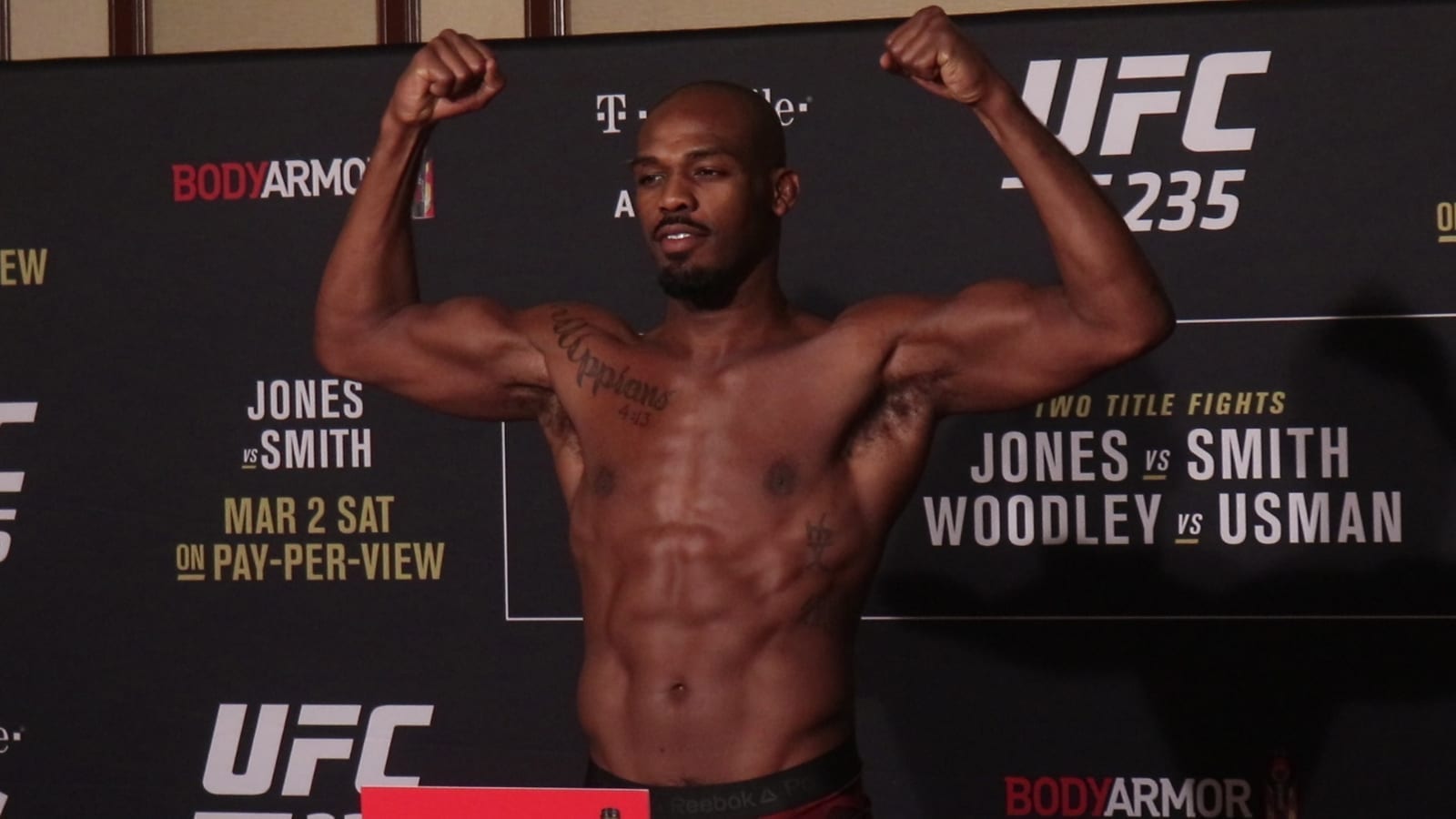 Jon Jones' 26-month exile from the UFC could end this summer with a heavyweight bout against Stipe Miocic if Dana White gets his way.
Jones, the former longtime UFC light heavyweight champion, hasn't fought in the cage since he defended his 205-pound strap against Dominick Reyes in February 2020 and in the months following has repeatedly teased a move to the heavyweight division — a move which has hit snags due to contractual disagreements between both parties.
But it seems as though White is looking towards this summer's International Fight Week in July for Jones' return which could potentially comes against former champ Stipe Miocic.
"Listen, people have been talking about how awesome this card [UFC 275 in Singapore] is, and I was just telling somebody the other day our lineup for this summer is incredible, so I'm hoping that Jon Jones is gonna be a part of that lineup this summer," White explained to TMZ, via MMA Fighting.
UFC 276 is scheduled for July 2 in Las Vegas and that would appear to be a likely date for the fight to take place, which likely be for an interim title with Francis Ngannou sidelined until next year due to injury. The fight, should it happen, would comes several month after Jones was arrested in Las Vegas hours after being inducted into the UFC Hall of Fame.
And if it does come to pass, White seems to have indeed settled on the ideal opponent for Jones.
"Stipe makes sense," White said.
There are, though, several hurdles to be cleared before that becomes a reality.
Comments
comments