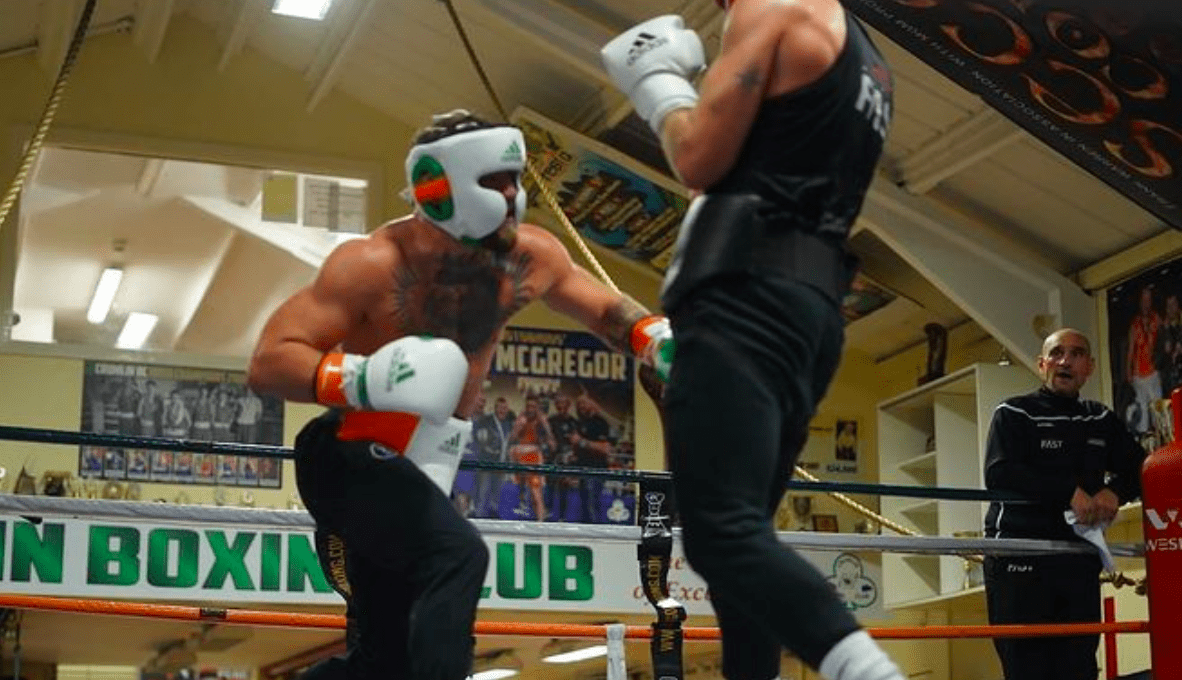 Well under a year after suffering a gruesome break to his lower left leg, Conor McGregor is back throwing punches with some spice on them. 
Several months after promising that he would return to full contact sparring in April, McGregor showed that he is as good as his word as he returned to the ring inside the Crumlin Boxing Club in which he first honed his skills years ago.
"I will be full mixed martial arts sparring by April," McGregor wrote on Twitter in November. "Easily! By then a return will be imminent. But I must be patient. I will beat this!"
That patience, it seems, has paid off. McGregor posted several photographs to Instagram of his first full spar since last summer, which you can see below.
View this post on Instagram
Earlier this year, the Dubliner told Severe MMA that his return to the sparring ring would come sooner rather than later: "Day-by-day, I feel better. They're telling me to take it easy, but I feel I can go. I feel like I need to pull the reins back on my own self, so that's kind of what I'm doing. … I'm happy with it. I'm almost back and that's it.
"July seems OK to me. I can't say, too early. But July, if I'm sparring April, May, June, July, I could slap the head off most of these guys at the end of April, do you know what I'm saying? A spar could be a fight.
"It's just about getting back in and competing and getting myself into pristine condition and getting in and enjoying myself, putting on a show for the fans," he said. That's it. Once I get the leg cleared and I get that feeling when I kick a body, when I step back in and out and get that feel of it, then I'll be able to gauge time.
"I'm going to isolate myself. I'm going to stay away from the pub. I'm going to stay away from my delicious Forge Irish Stout, from my tasty, smooth Proper (No. Twelve) Irish Whiskey. I'm going to dedicate myself to my craft 100 percent. Give it a month or two of that and see how everything goes and make the move. There's no worry, no rush. I know a lot of people are supporting me. I want to do them well. I want to do my support well. That's what we're going to do."
Comments
comments