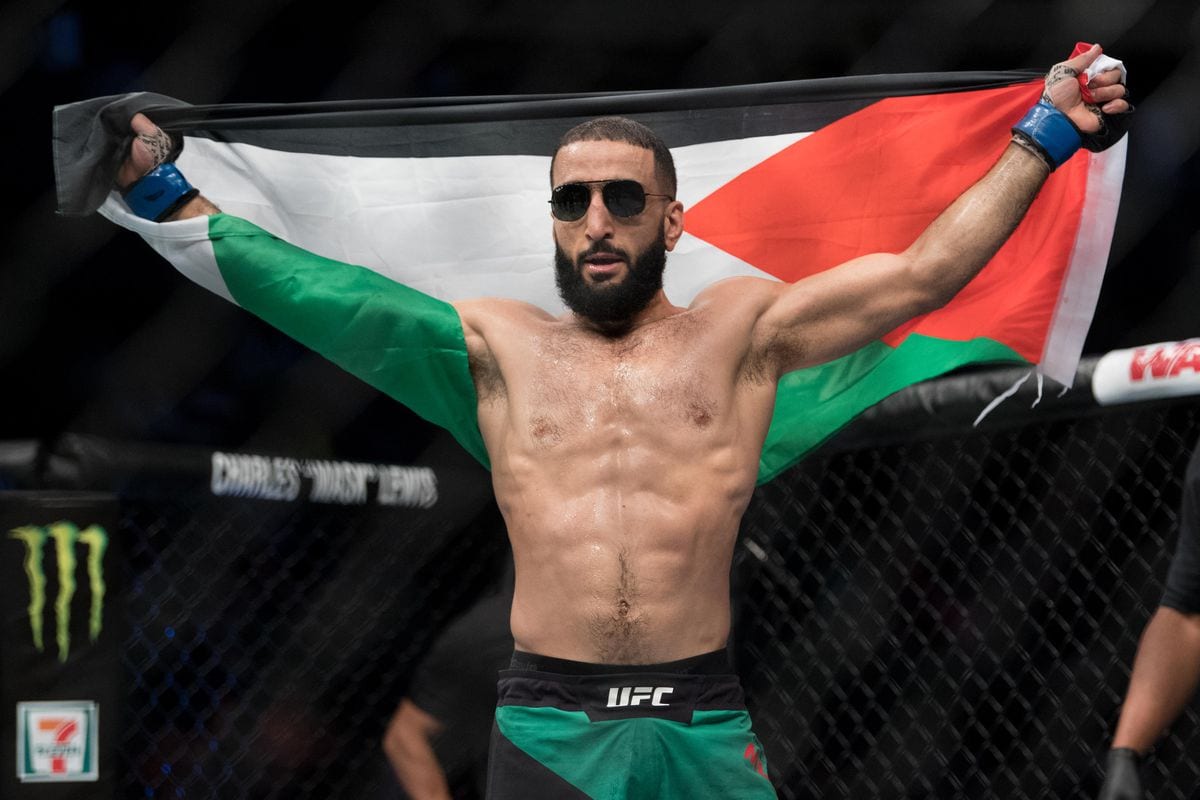 Belal Muhammad has his hands full when he takes on Vicente Luque in this weekend's UFC main event in Las Vegas. After that, though, there is one man he would savour punching in the face for his next Octagon assignment.
"He's literally a piece of trash," Muhammad said about the welterweight division firebrand Colby Covington to MMA Fighting. "
"He is a low life. To bring up a wife and kids — you don't talk about somebody's wife and kids. You don't attack them. But then you're going to keep doing that to copy McGregor. Why? Cause you're not original. You're a loser. That's one of those things like Dustin says, I'm not going to fight him in the cage, I'll fight him in the street or I'll fight him in the gym if I see him. Because when you're talking about family or you're talking about a wife and kids, it's no longer professional. Those are fighting words.
"It's no more you're trying to sell a fight. You're talking about my family. I'm going to hurt you. Colby definitely deserves to be hurt. Big coward calling out a 155-pounder, a smaller guy. Call guys that are at the top of the division.
"If the UFC offers me that next after I get this win, I'm going to take it right away just because my style matches up perfectly with his. Just to be able to slap that kid would be the best thing ever. If it's the build up and he wants to talk, I'll make him look dumb, because his trash talk is so dumb and it's pre-written. If it's live, we're going back and forth, I'm going to make him look really stupid when he's trying to use his little over the edge thing. I don't take anything personally. I'm just going to come back at you harder.
"That's one of the guys I've always wanted. Stylistically, I match up with him and outside for the build-up, I'll definitely outclass him."
First things first, though. On Saturday Muhammad rematches the only fighter to have finished him in his MMA career in Luque, and he says that this provides him with a little extra motivation.
"I'm not a guy that has to hate you, but I do have that little chip on my shoulder," he explains. "A little bit of an edge because of how I lost to him, and he's the only person in my career to finish me. I don't need the animosity to fuel me for this fight, especially because of the stakes of this fight.
"We're the only two fighters in the top-five fighting each other. We're both winning fights and we're fighting each other at our hottest points."
Comments
comments