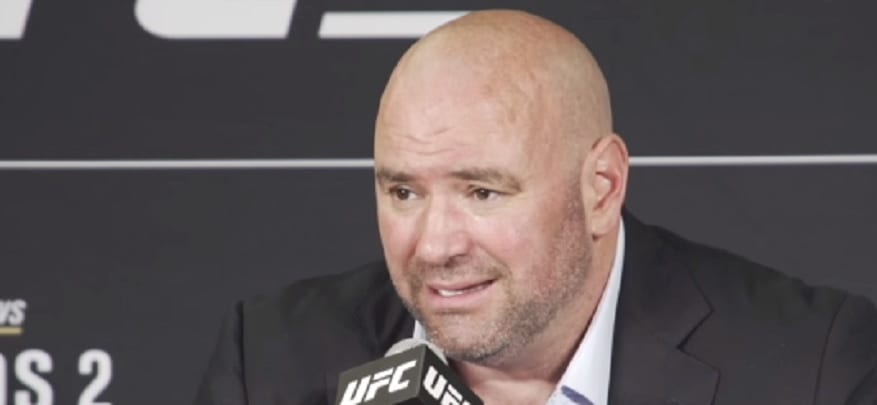 UFC president Dana White once said that there is more of a chance of him playing for the New England Patriots than there exists in reaching an agreement to hold the much-publicised boxing match between Conor McGregor and Floyd Mayweather. However, White's stance has very much changed in the following months.
He revealed last week that he upcoming bout between Canelo Alvarez and Gennady Golovkin has usurped the targeted Sept. 16th date for McGregor vs. Mayweather, potentially providing another complication in proceedings but, speaking at the UFC 211 post-fight press conference in Dallas on Saturday night, White did say that he is expecting to conclude talks with McGregor before the weekend is through.
"We're right there," White said of his talks with McGregor. "I'm expecting an executed agreement [on Sunday] and then I'll start working with Team Mayweather next week."
Those talks, White says, could be protracted.
"We're just getting this deal done with Conor. What do you think the Mayweather side is going to be like and how much time do you think I'm going to spend on this? We'll give it a shot."
The question of how much patience Dana White will have when negotiating with the Mayweather camp will be crucial. There's little doubt that a McGregor vs. Mayweather bout would be hugely profitable for all parties but White questioned if the bottom line dollar value will ultimately make sense once all the pieces fall into place.
"Yeah but the question is how profitable," White said when a reporter suggested the UFC would make millions from the bout. "You can assume how many buys you're going to do [but] there's no guarantee. Every time you put on a pay-per-view it's a roll of the dice — you don't know what's going to happen. There are some fights that you do know and this feels like one of those fights that should do that but you never know."
Comments
comments