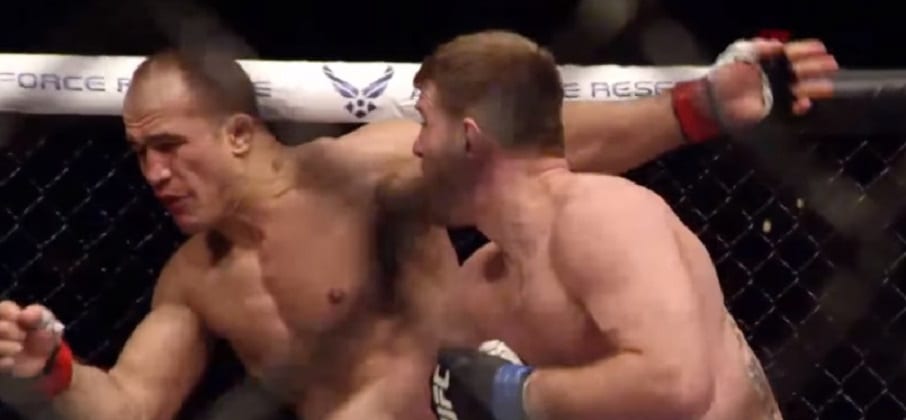 Stipe Miocic is one win away from being the record title defence holder in the UFC heavyweight division.
And, after a dominant performance over Junior Dos Santos, it's hard to see the champion not achieving that goal.
In truth, it was a one sided affair, with Dos Santos' tendency to put his back to the cage once again getting him in trouble, and Miocic's incessant cage cutting and pressure only added to the Brazilian's dismay. And, once the champion started landing shots, Dos Santos was put onto a back foot he couldn't recover from.
And typically, the Ohio native was short with words in victory.
"I am the best in the world," Miocic said. "Boom."
Comments
comments