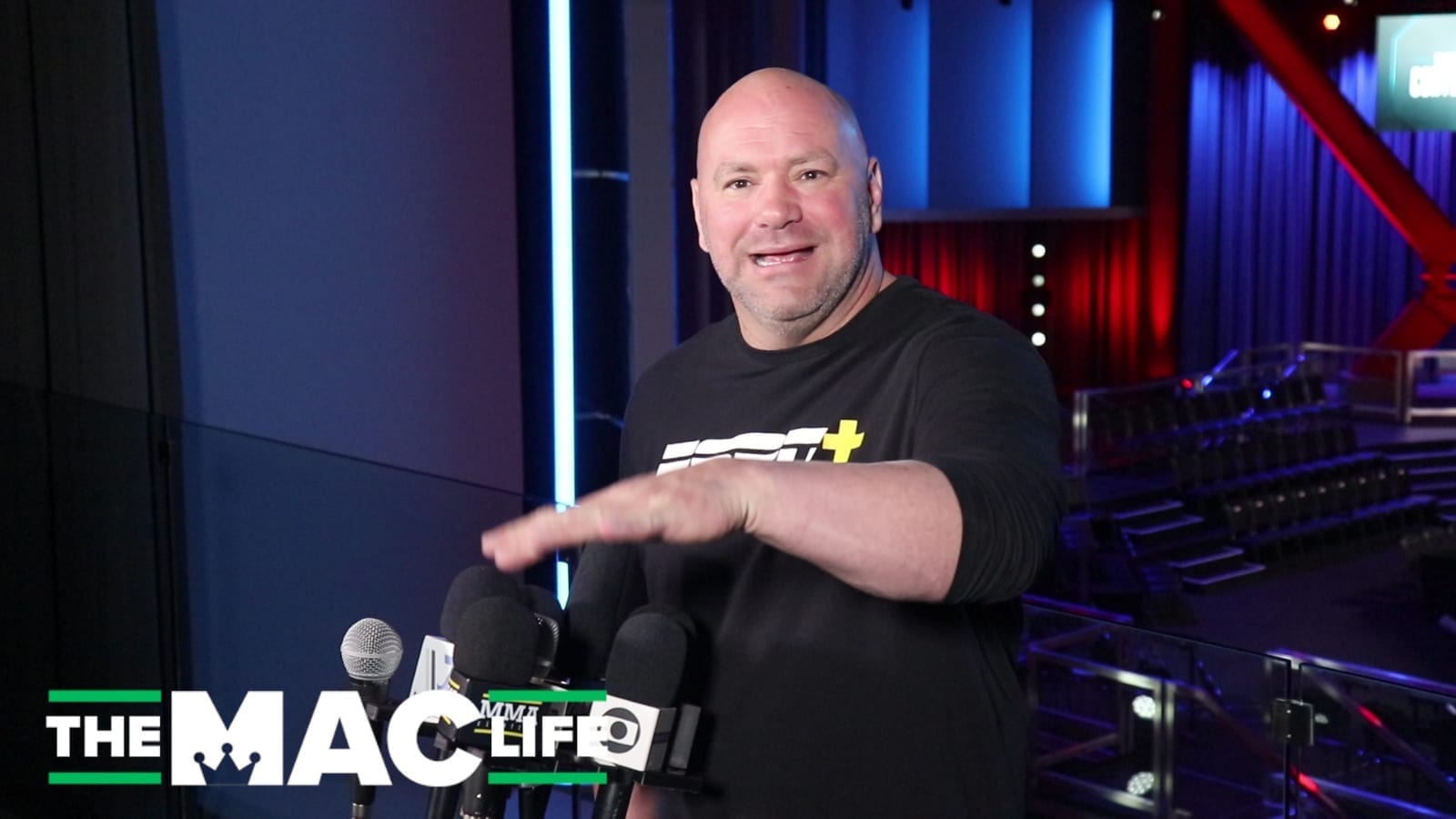 Dana White's recent animosity towards the media is well known.
Ever since the UFC president made it clear he'd be pushing ahead with events in spite of the coronavirus pandemic, he developed a combative attitude towards those who cover mixed martial arts after White felt reporters were attempting to stop the UFC's business.
Today in Jacksonville, White spoke to some gathered media to share his frustrations leading up to UFC 249, as well as explain why he felt so angered by those who criticised his recent actions.
"I just never understood, why don't we figure out solutions to these problems?" White said. "I got a really nice house. Fucking great house … And I could just stay home and do this too. But why? Why do we have to? Why do we have to do that if we can honestly figure out how to do this safely? Why?
"And I'll tell ya, if you come out and you say you want to figure it out and you want to do it, it's like some of these guys out there almost– the shit that was being said about me, it's almost like they try to terrorize you and shame you into.. And there would be media members that if I came out and gave any information, they would just start hammering the athletic commission or the hotel or the venue that we were going to with all this [drama]. It was a pretty crazy, crazy time.
"And it really made me dislike the media. Big time."
Part of White's frustration, he said, was not understanding why those whose employment is related to the success of mixed martial arts would try to undermine attempts to keep the sport going.
"Media calling, hammering these guys, 'How can you let this event happen?' Media who fucking cover the sport. And I'm like, wait until they start getting laid off. Right? If I can pull this off safely and everybody can still work, you guys can still have a sport to cover.
"Let me tell you what when, when these media companies, right, you got the guys who cover the NFL, you got the guys that cover major league baseball, you got the guys that cover the NBA, you got the guys that cover MMA. Who do you is going [to be laid off] first? I promise you it's not the fucking NFL guys.
"I'm trying to get this thing fucking going and, and put on fights and the guys who were supposed to be covering this sport are calling and hammering the athletic commissions and the venues and the — just, I can't wrap my brain around that one."
Tony Ferguson fights Justin Gaethje for the interim UFC lightweight championship at UFC 249. You can check out the latest fight odds for that and the rest of the bouts on the card via our official betting partner Parimatch.
–
Comments
comments