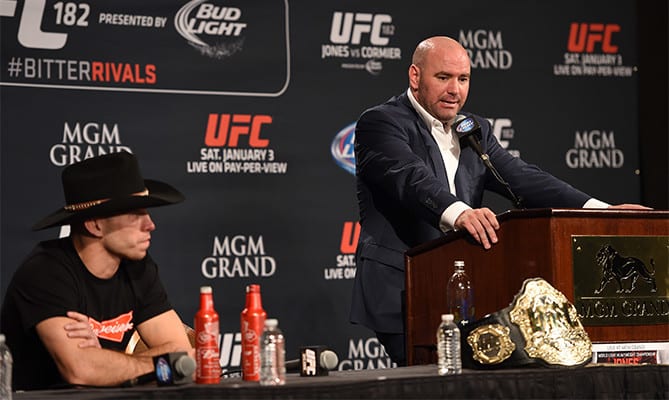 You can count UFC president Dana White in for Conor McGregor vs. Donald Cerrone.
The two men appeared to verbally agree to a contest on social media after Cerrone defeated Alex Hernandez in Brooklyn last month, and now with McGregor's suspension confirmed at six months by the Nevada State Athletic Commission, White believes it's the time.
"I'd like to see Conor fight this Summer," White said, speaking with MMAjunkie. "Those two want to fight each other, they've both earned it. Cowboy's fought anybody we've ever put against him. We throw this young killer Hernandez at him, Cowboy's the underdog and he goes in and does it the way he did it, then Conor's fought everybody.
"If these two want to fight, I'm down."
–
Comments
comments