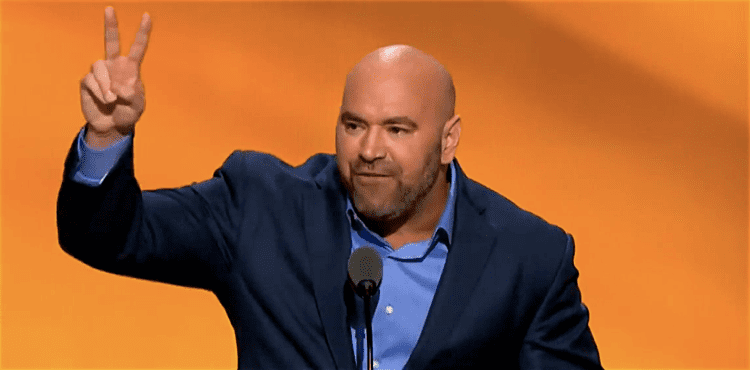 UFC president Dana White makes no bones about it — he's a Donald Trump fan.
While that perhaps doesn't come as a surprise to those who saw White attend and speak at the Republican National Convention last year, it might raise an eyebrow for people to learn that Trump is a fan right back. Even since getting into office last year, White says that Trump continues to remain in contact with the UFC honcho.
"Since Trump has been the President of the United States, this guy has called me 15, 20 times," White said, speaking to Boston Herald Radio. "I'm telling you he says some crazy things and he does some crazy things, he's one of the most stand up human beings that I've ever dealt with in this business."
And supposedly, those calls range in nature, and could end up with us seeing newly crowned UFC champions heading to Washington.
"He has called me to talk about me supporting him in getting behind — going after opioids, trying to get the UFC brand behind this, to stop opioids," White said. "He called me to see if I wanted to start bringing UFC champions to the White House, you know how they do when someone wins the Super Bowl and stuff like that.
"Called me after to thank me for my support, called me after to see if I would come out to the White House for dinner. Stand up guy."
Comments
comments