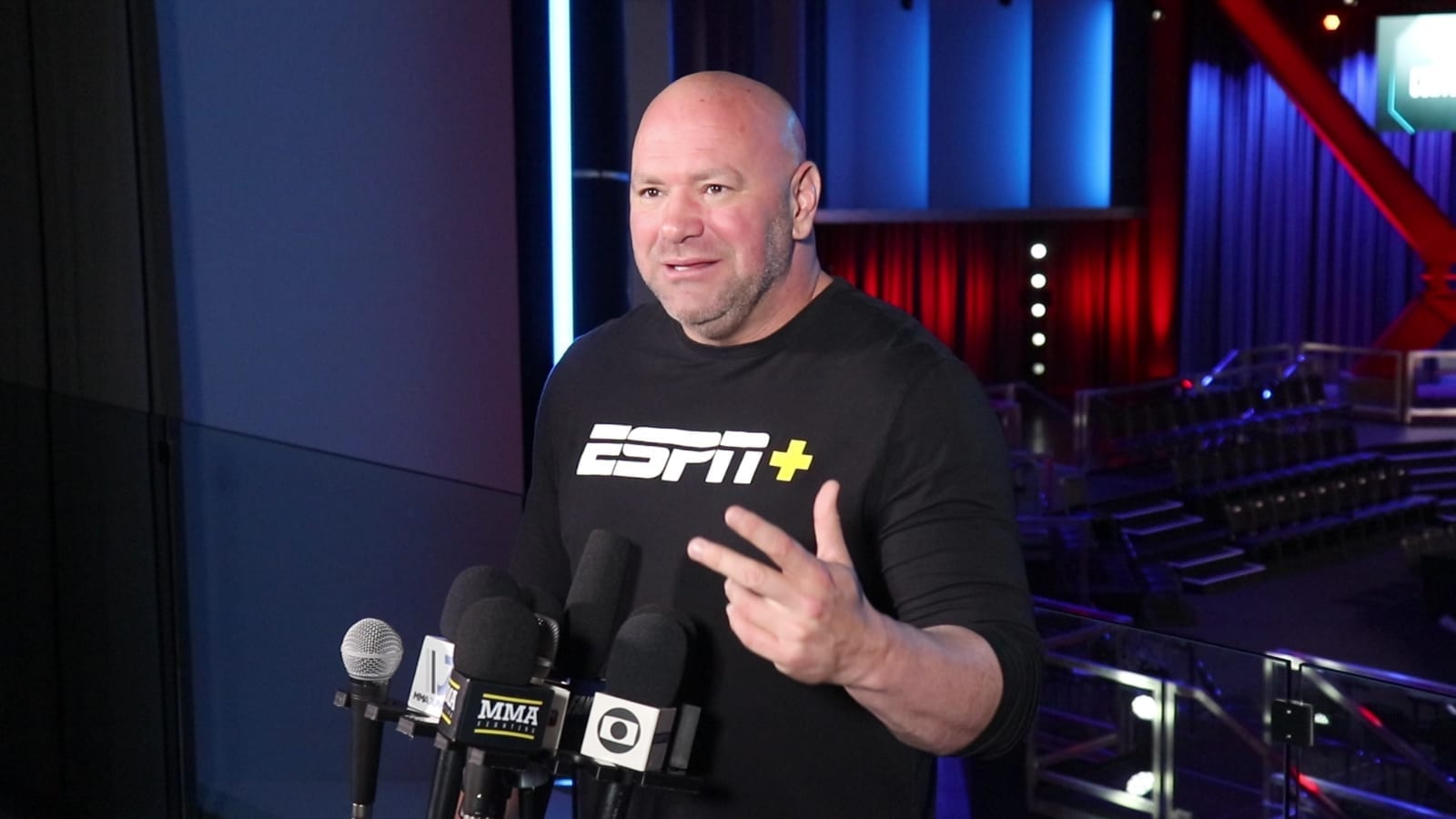 Dana White doesn't believe we'll see Nick Diaz fight inside the UFC again despite the fan favourite's apparent interest in a fight with Jorge Masvidal.
Following UFC 244, Diaz told ESPN's Ariel Helwani he wanted to return to the Octagon and meet Masvidal in the ring in an apparent attempt to gain revenge for his younger brother's loss. Despite Diaz' assertion, however, White thinks the former title contender has lost his passion for fighting and doesn't really want to compete again.
"I haven't [heard from him] but I know our matchmakers have," White said, speaking with ESPN. "I said it before and I'll say it again, I don't think Nick Diaz wants to fight. I don't think Nick has that love or that passion for fighting. I think it's sort of a love-hate relationship for him. All the things Nick has and has done is because of fighting, but I don't think he loves to do it."
Despite not thinking we'll see Diaz again, White would be open to booking him in a contest should the opportunity arise. Either way, White won't be chasing him for an answer.
"That's up to Nick. Nick knows whether he wants to fight or not," White said. "There are guys that I think should be finished, like I think should retire because I don't want to see them get hurt, or maybe I feel they can't compete at this level anymore, and then there's guys who know whether they want to fight or not. They have to make that decision on their own. This isn't baseball, this isn't basketball, this isn't one of those sports where you can guy and half-ass it. You gotta be 100% in if you come, especially in here.
"If you're not in the right mindset, this is not the place for you."
–
Comments
comments