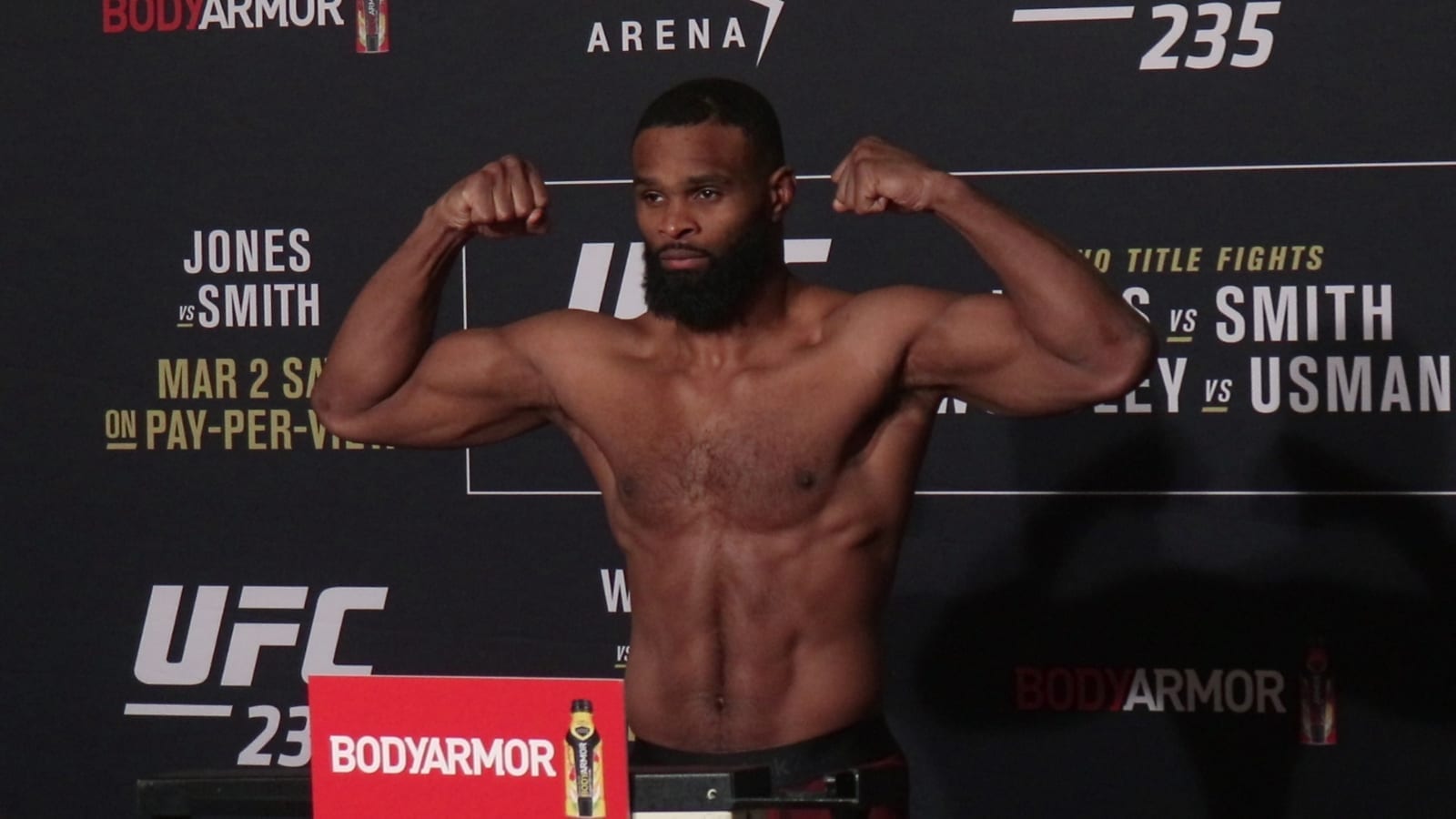 Leon Edwards appears to have finally got what he wanted when it was recently revealed that talks to stage a UFC London main event between he and former UFC welterweight champion Tyron Woodley were at an advanced stage, but could a recent social media back-and-forth between the two derail the prospective fight?
Edwards, who is in the midst of an eight-fight wining streak at 170 pounds, has had trouble nailing down an opponent in recent times but with his ranking now at #4 in the official UFC standings, it was really only a matter of time before one of the division's top dogs was tempted into his yard.
Tyron Woodley, who hasn't fought since losing the title to Kamaru Usman last March, makes the most sense but he had signalled that he isn't fond of the idea of fighting outside of the United States. However, that impasse looked to have been overcome in recent days as all parties suggested that the fight was looking on — leading to some shit-talking from the Birmingham native which doesn't appear to have gone down so well.
View this post on Instagram

@twooodley at least you have the rapping career to fall back on after March 😂 #strapseason #2020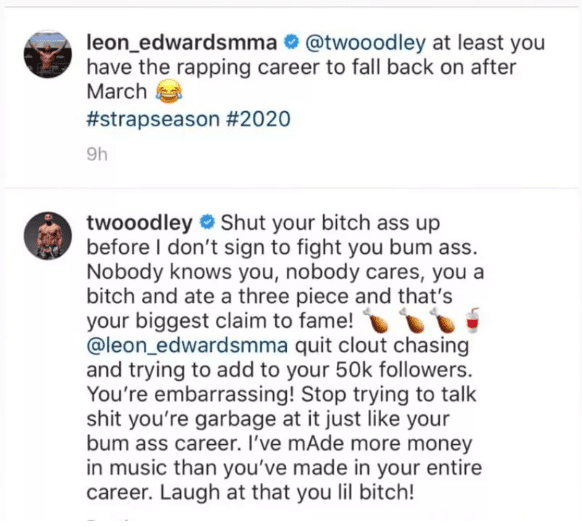 "Shut your bitch ass up before I don't sign to fight you bum ass," Woodley wrote (h/t MMA Mania). "Nobody knows you, nobody cares, you a b**ch and ate a three piece and that's your biggest claim to fame! Quit clout chasing and trying to add to your 50k followers. You're embarrassing! Stop trying to talk s**t you're garbage at it just like your bum ass career. I've made more money in music than you've made in your entire career. Laugh at that you lil b**ch!"
Is the criticism of Woodley's rap game enough to make him pull out of the prospective fight? Time will tell on that one, we guess.
Comments
comments