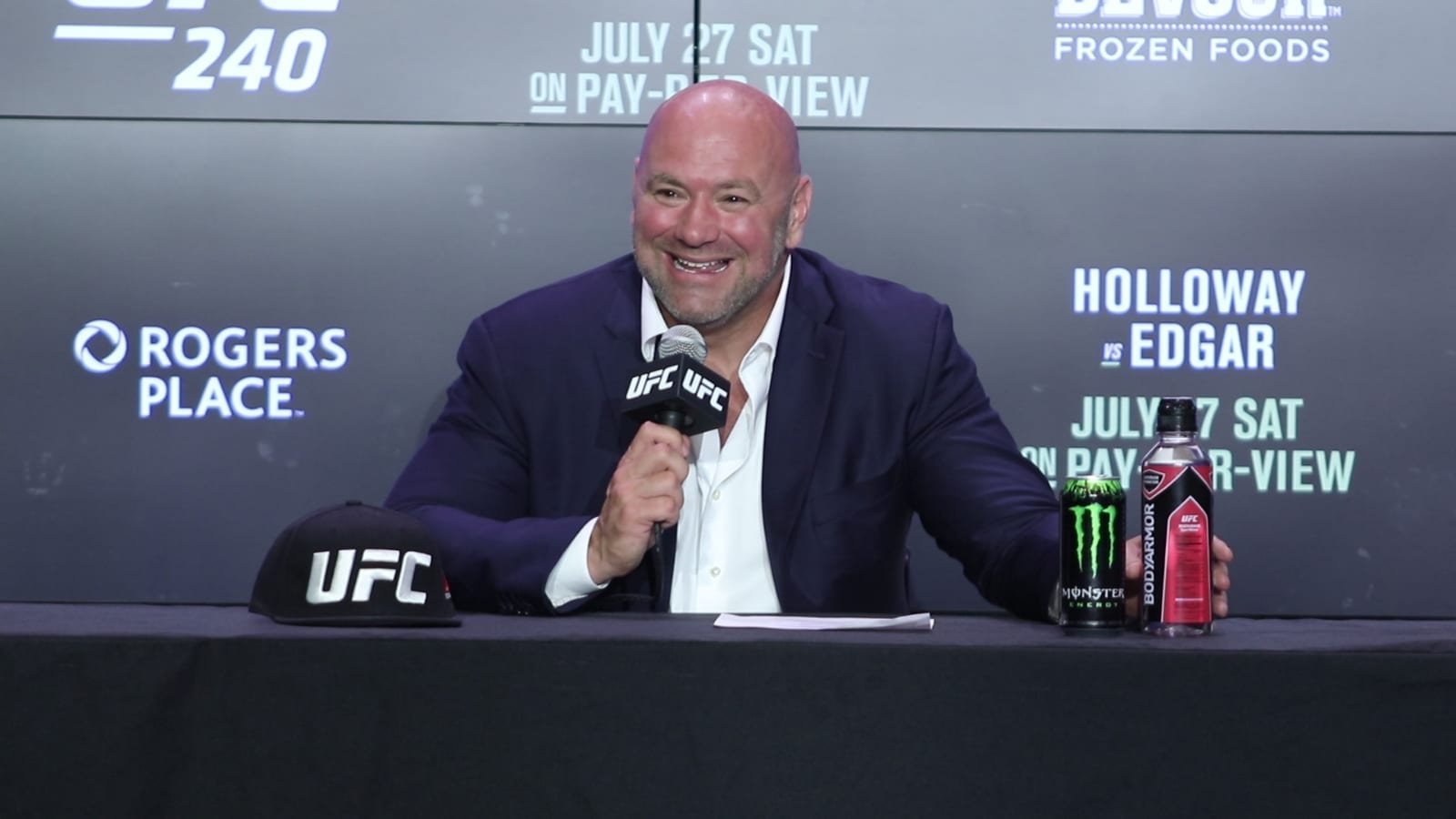 Dana White says Saturday's UFC 254 has all the makings of a blockbuster.
Based on all the pre-fight metrics, White says, we could see a pay-per-view similar in scope to UFC 229, which saw Conor McGregor and Khabib Nurmagomedov clash in the biggest mixed martial arts fight of all time. While the numbers that have arrived on White's desk aren't an exact science, he told reporters yesterday a few statistics that had him positive for the weekend's success.
"This thing is trending off the charts on Monday. On Monday, it's trending off the charts to be the biggest fight in UFC history. It's trending on Tuesday to be the biggest fight in UFC history. Then today, we'll get another update today," White said.
With UFC 229 reportedly doing a buy-rate of 2.4 million, even if UFC 254 did half of that, it would be considered a huge success. Part of the current buzz is down to the inarguable star power of Nurmagomedov, while another nod must be given to the UFC's ability to continue pushing their product in a world where sports have been severely hindered or downright put into a hiatus.
"Since this pandemic started, you would have never dreamed we would have pulled the numbers that we pulled on the other pay-per-views with the fights that we had," White said. "Everything is trending [up] for us right now. Other sports are going [down] with their ratings, our ratings continue to go up. … Do I think [UFC 254] going to do over 2 million? I have no idea. But I can tell you this: the data is telling us it will."
Comments
comments