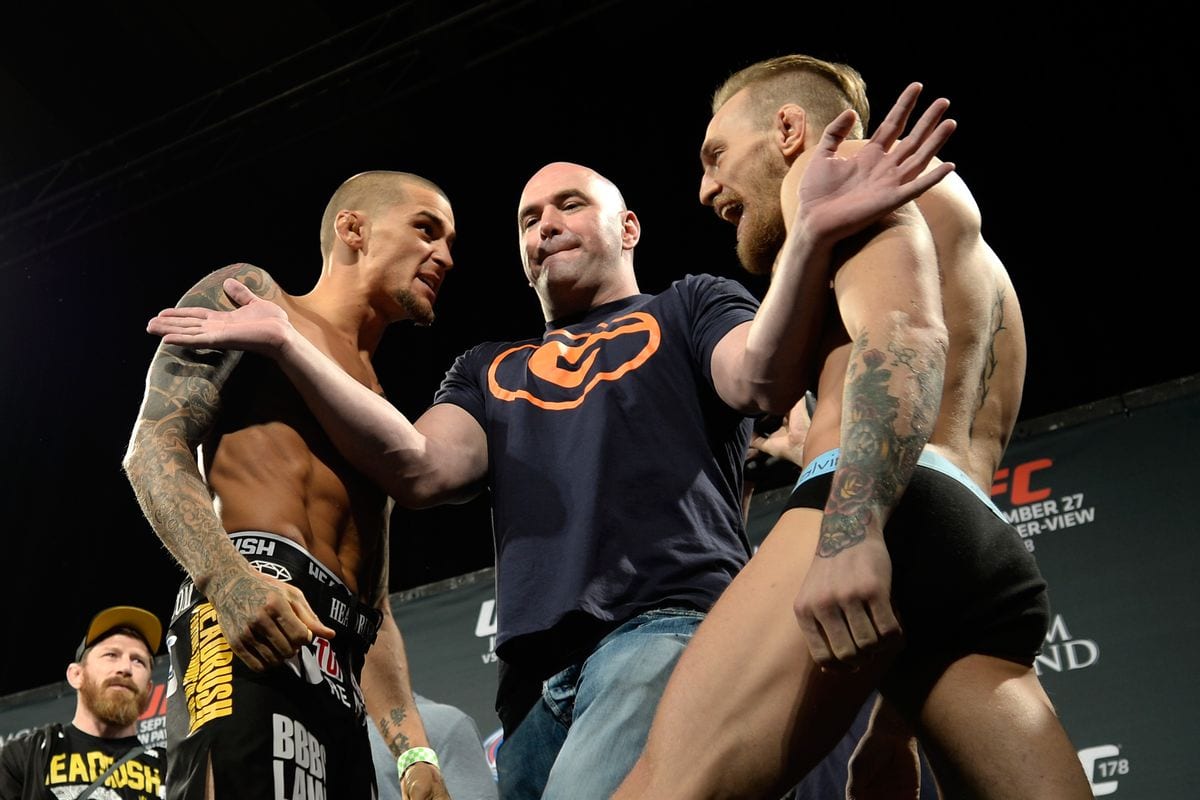 Al Iaquinta believes Dustin Poirier is heading into a rematch with Conor McGregor in completely the wrong mindset.
McGregor and Poirier have verbally agreed to a second fight on Janaury 23, and while the lead-up to their previous bout was littered with trash talk and back and forth, so far everything has been completely cordial between the pair. Indeed, at one point, McGregor pledged a sizeable donation to Poirier's charity work, for which Poirier was publicly grateful.
All in all, a dynamic bordering on the friendly — something Iaquinta thinks is making Poirier look foolish.
"What is that guy doing?" Iaquinta said, speaking to ESPN. "What is he, Conor's fan? He's like a fan fighting Conor. It's so cringy. Conor's like, 'I'll fly you over, and I'll donate my money to your charity.' I'd be like, 'Bro, I'll fly my fucking self over and when I beat the shit out of you, I'll donate my own money. What is this? Kumbaya? Like what the hell. Are you kidding? He's lost the fight already.
"If the fight happens, there's not a doubt in my mind Dustin's losing that fight. He's already [concede] in everything. He's like, 'Thank you for the fight. We'll fight in Ireland or wherever, and thank you, we'll fight for charity, it'll be great.' It's like, dude, get out of here. This is a fight. What? Are you freakin' kidding me? You're gonna thank the guy? You think Conor is really gonna – this is for him, this is not for you, Dustin. Relax, bro."
Comments
comments