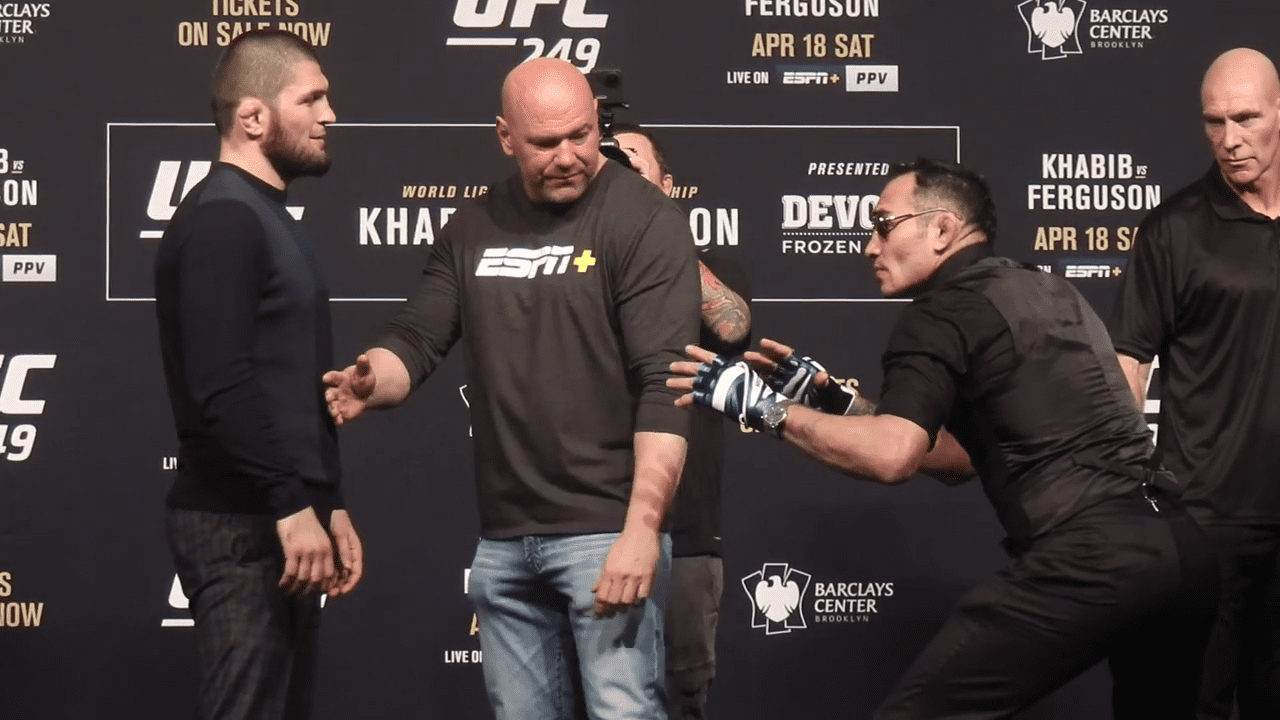 Tony Ferguson feels like he's being counted out.
The lightweight contender lost an interim title fight to Justin Gaethje in May, seemingly bringing an end to the long-desired and five-time booked Ferguson vs. Khabib Nurmagomeodov fight. Combine the disappearance of the title fight, as well as the manner of his defeat, and it seems as if fans are almost ready to write Ferguson off as a threat at 155-pounds.
It's a feeling that Ferguson has noticed, and one he's prepared to address. Oh, and don't think he's moved on from Nurmagomedov just because others have.
"I see fear in his voice if he thinks he has to talk bad about people," Ferguson said, speaking to ESPN. "He can't put that shit in my head. I will fight Khabib at one point or another. He will see me before he retires. We'll make that a point.
"I think everybody is writing me off after one loss, and fuck them. The casual fan base is trying to, but my hard-core fans are too much. They know too much. My value is way too much."
Ferguson lost to Gaethje in the fourth round after taking a huge amount of damage, something not necessarily out of the ordinary for him, before the referee stepped in to call it off.
It was Ferguson's first defeat after a 12 fight win streak, and one he claims is invaluable.
"I learned a lot about myself in that fight," Ferguson said. "I learned I'm not going to put myself in that position again, to take damage like that. I wanted to see how tough I was, and now I've found out. That scares people to do that, so I've learned how to work much better and more efficiently."
Comments
comments