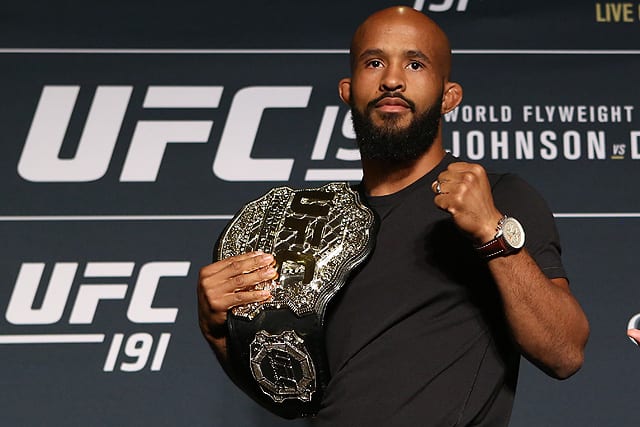 When Demetrious Johnson revealed to media and fans that he hadn't received a title belt for every successful defence of his flyweight championship (that number is, of course, ten), plenty took it as a sign of disrespect for the 125-pound star.
But, after his win on Saturday night over Wilson Reis, it appears UFC president Dana White is going to get him his gold.
"I'm going to get him his belts," UFC president Dana White said backstage. "He's definitely getting his belt from tonight, and then I guess I've got some catching up to do."
Not that the UFC head honcho is willing to take all the responsibility for Johnson's apparent mistreatment.
"That's not the way it works," White said. "You don't get a new belt every time. You defend your belt, you keep your belt. If we were handing out belts with every single defence, that would be a lot of money. And to be honest with you, we don't even have eight more belts. They bring them, we order them as we do events. There's going to be a backup on his belts, but he's going to get them."
It's been a good weekend for Johnson. First, he tied Anderson Silva's record of ten straight title defences, and now he's about to receive a truck full of gold belts.
Comments
comments