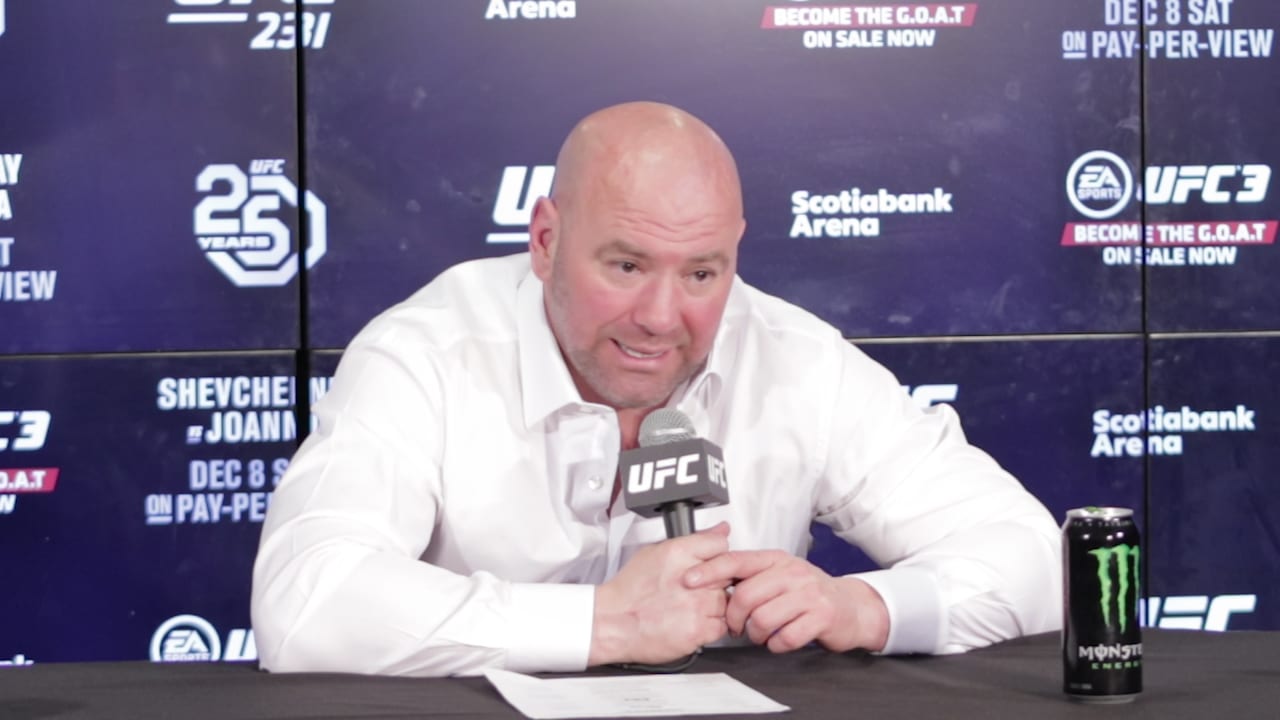 There isn't much in this world that gets UFC president Dana White fired up more than a rivalry with another known name.
Case in point, his recent back and forth with boxing (supposed MMA) promoter Oscar De La Hoya. The pair have been throwing barbs each others way ever since De La Hoya hosted the third fight with Chuck Liddell and Tito Ortiz last month, something he said he was motivated to do by White's inability to pay fighters fairly.
That suggestion has evidently angered White, who spoke to Yahoo Sports with lengthy response to De La Hoya's claims, before appearing on ESPN earlier today to continue firing off insults.
"UFC 47 was on April 2, 2004, and that was the first time Chuck and Tito fought," White said. "That pay-per-view did 106,000 buys. At UFC 66, on Dec. 30, 2006, when they fought for the second time, it did 929,000 buys. When Chuck fought the second time, he made $2.882 million and Tito made $2.081 million. Those are the facts, so Oscar is lying again.
"(De La Hoya) knows nothing about this sport. He doesn't know the fucking guys' names who are fighting on his card. He's a liar. He's a phony and God help anybody who wants to go fight for Golden Boy. These fighters are grown men and women. All they have to do is take one meeting with Oscar De La Hoya and they'll see what he knows about MMA, which is absolutely fucking nothing."
Comments
comments