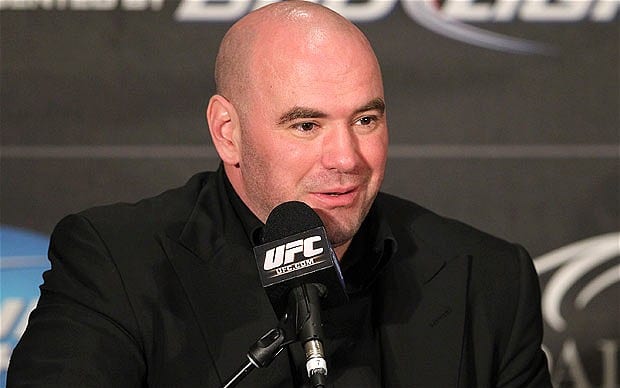 When UFC president Dana White came out after UFC 226 and publicly slammed Francis Ngannou, it caused a few raised eyebrows in the mixed martial arts community.
Ngannou had just looked exceptionally timid in his fight with Derrick Lewis, a far cry from the walking devastation he'd appeared prior to that contest, and when White went to the post-fight press conference to suggest Ngannou's ego had run away with him, it felt as if the boss was piling on top of an already bad night.
Well, even with Ngannou saying he was unsure what White was referring to, White isn't changing his tune. Speaking on the UFC Unfiltered podcast, the UFC president continued his assessment of Ngannou's attitude, suggesting he had plenty of work ahead to return to the form that made him famous.
"Francis Ngannou at the time he was coming up — I believed this guy was going to be the guy," White said. "He was going to be the heavyweight champion.. and he lost his mind. This guy completely lost his mind. Started to act, I don't know, in a way that you just don't act.
"I completely saw [the loss to Miocic] coming," White continued. That Stipe — obviously Francis Ngannou's a massive, strong, hard-hitting guy and anything can happen when he gets in there — but stipe has this thing where … he feels completely disrespected. This guy's always on fire, pissed off at the world, pissed off at us. So I saw that coming, I knew he was going to [win]. Francis Ngannou left the [UFC PI] training center here where he had trained for previous fights, took off for France, was in France training or doing what he was doing leading up to the Stipe fight, because he absolutely positively knew he was going to beat Stipe."
Quite why that attitude issue showed itself through timidity in his next contest with Lewis, is unknown. Ngannou himself said post-fight that he feared losing again after the one sided drubbing to Miocic, but White thinks it could be something deeper.
"Nobody saw that fight would be so bad," White said. "But as you could tell, both guys were gun shy. The Beast said his back was messed up through that fight and whatever but I don't know. Ngannou has a lot.. U don't know. I don't know man, he's got a lot of things he has to fix personally and professionally for him to get back on track again."
Comments
comments