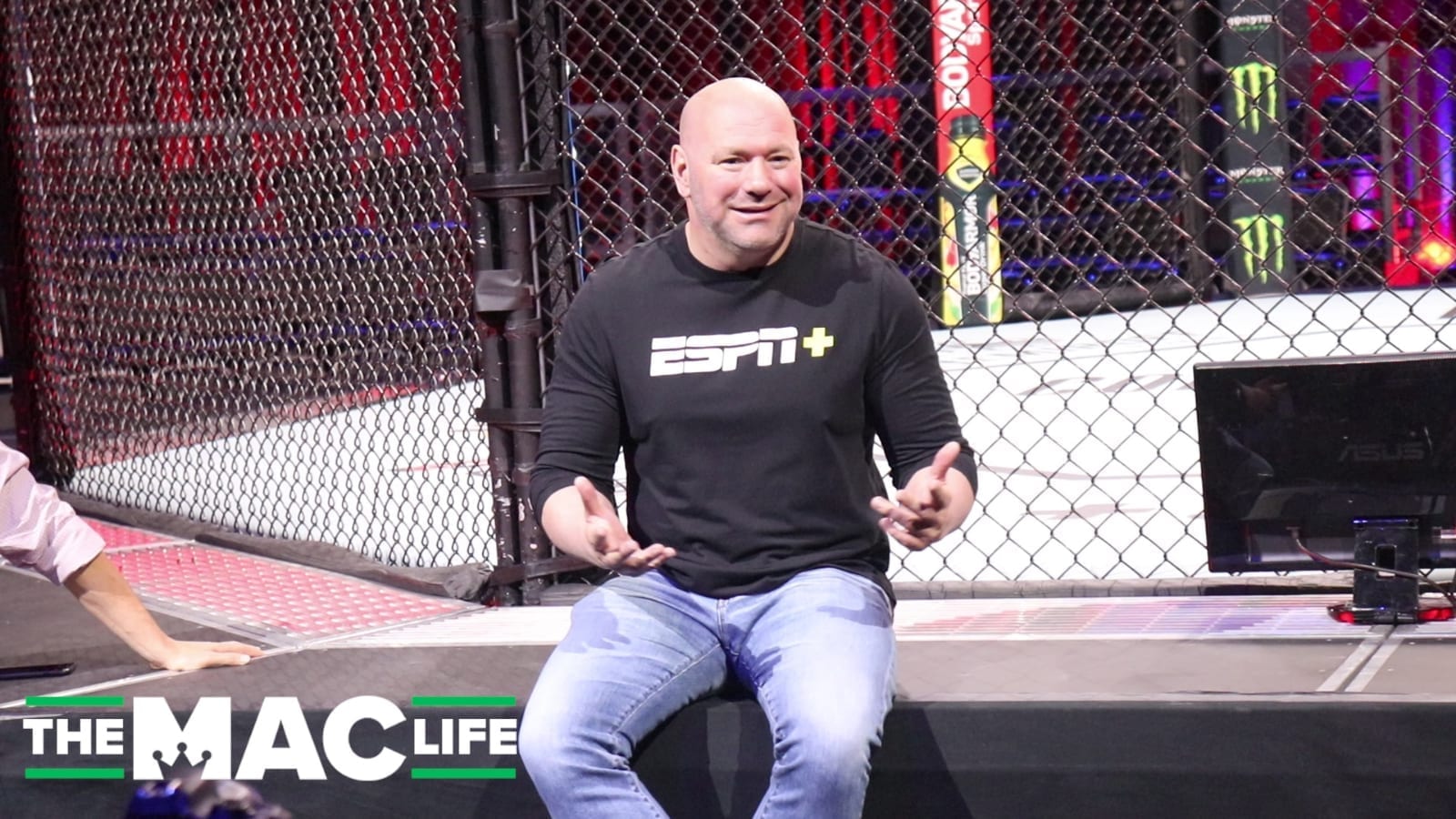 At this point, everyone is aware that Dana White and Cris Cyborg haven't always seen eye to eye during the featherweight's UFC tenure.
The pair have publicly been at odds repeatedly since her arrival back in 2016, with the Brazilian often valuing herself and her brand differently than the bosses at the UFC. Now, with one fight left on her current contract, the battle has flared up once more, with White repeatedly saying Cyborg doesn't want to rematch double champion Amanda Nunes.
Not that he's being harsh, he says.
"Listen, I am not saying anything negative about Cyborg. She does not want to fight Amanda Nunes, that is a fact," White said in a media scrum in Las Vegas yesterday (H/T MMAJunkie). "Why she would be mad at me because she doesn't want to fight Amanda Nunes is beyond me. But I have no problem with Cris. I've said many times, earlier when she first came in there's obviously some things we had to squash and fix and I thought we had done that. I've had a decent working relationship with her, believe me I've had much worse.
"I have no ill will toward her and when I say that she doesn't want to fight Amanda and I say that I don't blame her, I'm not talking about her or being negative toward her, these are facts."
It's plausible that Cyborg's apparent reluctance to accept the rematch is down to her wishing to enter contract renegotiations with the UFC while testing free agency to receive her true value. In White's opinion, the former champion should just publicly state that's the case, and he'd even be willing to work with her on that.
"Amanda Nunes wants to fight Cyborg," White said. "We want to make the Amanda Nunes-Cyborg fight. Cyborg does not. That's a fact. I don't know, then say that. Say I don't want to fight Amanda Nunes because I don't want to sign a new contract. I believe my guys have been trying to get a new deal done with her. Obviously, if we're trying to make the Amanda Nunes fight, we're trying to get a new deal done, too. It's not like we're trying to chase her out.
"We're trying to get something done, we're trying to get another fight or if she wanted to, she could do a one fight deal and fight Amanda. She doesn't want to fight Amanda Nunes. That's period, end of story. [We could do that because] she wouldn't be a free agent [if she won]. She'd have the belt and there's a clause that goes along with the belt. So it wouldn't really be a [one-fight deal]."
Comments
comments