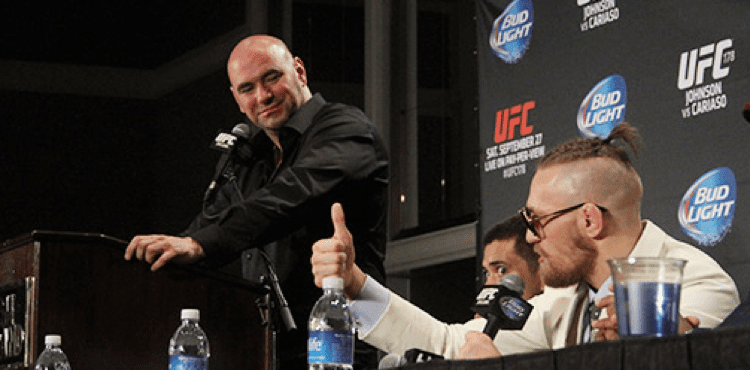 According to UFC president Dana White, Tony Ferguson has done enough to earn a shot at the UFC lightweight title and Khabib Nurmagomedov. 
With that in mind, the UFC boss has suggested that Conor McGregor, who made it clear he wanted to face Nurmagomedov in a rematch from UFC 229, could instead meet Dustin Poirier sometime next year. First of all, however, McGregor and Nurmagomedov have to face the Nevada State Athletic Commission later this month to answer for their respective parts in the infamous post-fight brawl in Las Vegas.
"The 'Cowboy' Cerrone fight has never, ever been discussed," White said post-fight at The Ultimate Fighter Finale. "That's completely not true. I said the fight that makes sense right now is probably Poirier. And then Tony gets a shot at the title and the two winners fight each other. But I'm not sure exactly on a date when Conor is gonna fight yet. We have to get through this Nevada State Athletic Commission stuff first."
McGregor and Poirier first faced off at UFC 178 at 145-pounds. It was considered McGregor's breakout performance, and one that propelled him towards the featherweight title.
Comments
comments