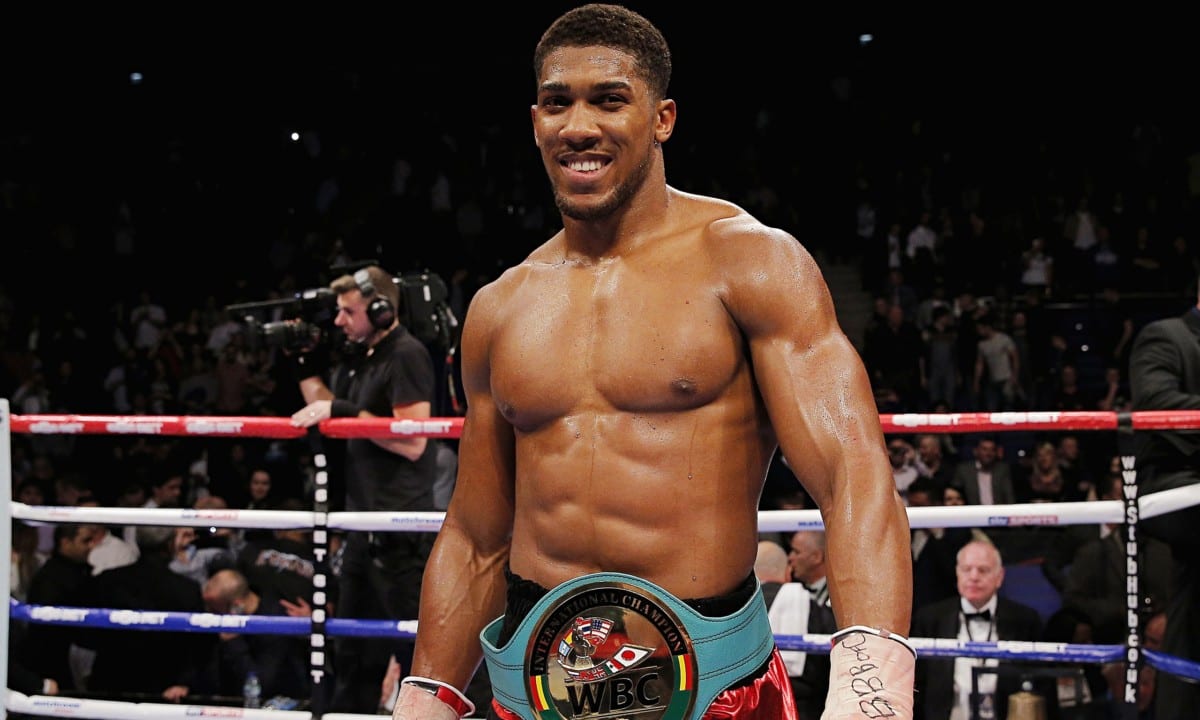 Anthony Joshua isn't beating around the bush.
The world boxing champion believes Deontay Wilder will beat Tyson Fury in Saturday's main event, which could in turn set up a megabucks fight between himself and the American. But while Joshua and Fury have had something of a war of words over the years, Joshua's reasons are purely logical: Fury's been away too long.
"Who wins out of them two? Definitely, definitely Wilder," Joshua said, speaking with William Hill. "I'm saying Wilder because — I was thinking about this today — I fought [Wladimir] Klitschko, he had sixteen to seventeen months off, 'cos Fury got injured and pulled out of his fight. So he had a long period off. He said it done him well, because he was training in between. He had rev italised his body. … But due to the fact I was active while he was waiting to fight Fury, I managed to get the stoppage in the eleventh round.
"That activeness plays a big part in boxing. Then you've got Fury who's had a long layoff, wasn't training, done the opposite and now he's going to fight a championship fighter. The proof is in the pudding and history only teaches us that it repeats itself. So I think Fury will lose, Wilder will win."
–
Comments
comments