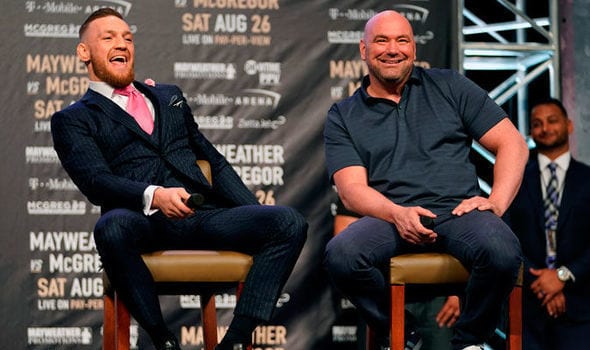 Dana White believes Conor McGregor is retired. He also believes we could see a return from the Irishman in the future.
The UFC president hasn't been drawn on McGregor's future since the coronavirus pandemic started, but with the final part of 2020 finally coming into view, is starting to open up to the idea of a McGregor fight in the near future.
"We've talked, in just little spurts, but just about life and family and stuff like that. Not about fighting," White said, speaking to CNN. "Conor McGregor is retired. … You never know. You never know. Listen, it makes a lot of sense for him to come back at the right time. I don't know when the right time is yet.
"Like I said.. listen, man, I'm trying to get to January 1st. That's my goal this year, is to get to Jan one without anything blowing up anymore this year, in 2020. I can't wait for 2020 to be gone. This will go down as the worst year in history ever."
McGregor last fought in January of this year, defeating Donald Cerrone in under a minute. In June, he announced his intention to walk away from the sport, citing a lack of excitement in the current lay of the land.
Comments
comments