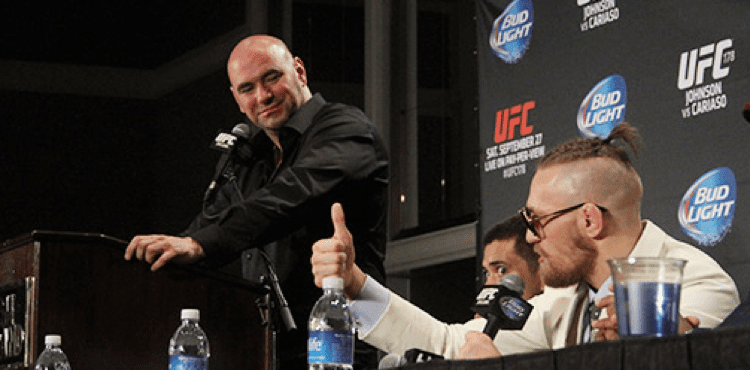 According to UFC president Dana White, he and Conor McGregor are set to sit down in person next week and figure out the next step in the Irishman's fighting career.
White appeared on the Jim Rome Show to promote this weekend's UFC 237, when he was asked about McGregor's current status with the company, as well as if fans can expect to see him stepping back into the UFC Octagon any time soon.
And if all goes well, White says, we could see a return even as soon as the next few months.
"He and I are getting together very soon, within the next week, and we're going to figure out what's next for him," White said. "I see him fighting this summer."
Obviously, McGregor has no shortage of options for his return, with a number of names being linked to him over the course of the past few months. Names like Tony Ferguson, Max Holloway, Justin Gaethje and a second contest with Khabib Nurmagomedov have all seemed like potential contests, but White says there's one fight that seems a little ahead in his mind, and that's Donald Cerrone.
"The Cerrone fight makes sense," White said. "There's a couple different options out there for him. He was talking about Cerrone at one point. I don't really know, but that fight makes sense."
Just last Saturday, Cerrone defeated Al Iaquinta with a stunning performance, and in victory — after he and McGregor had appeared interested in fighting earlier this year — called out McGregor once again.
–
Comments
comments