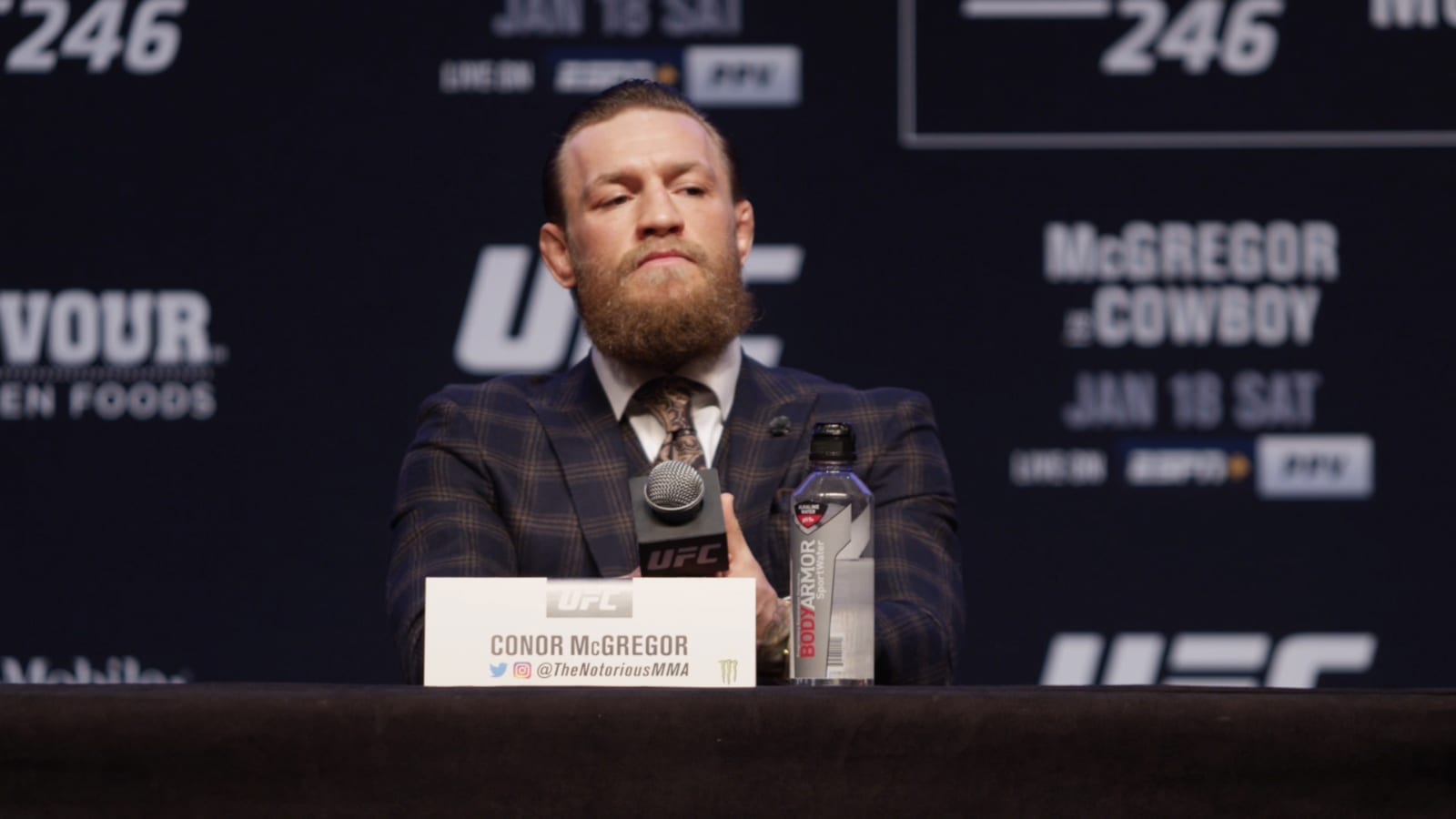 Dana White believes Conor McGregor could come out of retirement — depending on results of various fights.
The popular Irishman revealed he'd be walking away from the sport after seeing a lack of movement in his division, but White believes we could see McGregor return to the ring next year, according to comments he made to Colin Cowherd.
"As of right now, he's retired," White said. "I wouldn't be surprised if he came out and wanted to fight somebody next year after all these different fights play out."
In White's mind, McGregor remains one of the elite fighters in the world, but doesn't blame him for finding interests outside of the cage. Indeed, the UFC boss went as far as to say McGregor's reputation means he can make decisions that other fighters can't.
"There's no doubt that Conor McGregor's one of the best in the world," White said. "What's going on with Conor McGregor is what goes on with all professional fighters when they become extremely wealthy and Conor McGregor is rich.
"He gets to pick and choose what he wants to do now and he's at that point in his career where he's got a few fights left."
"I'm never going to have a time in my life where the media will determine what I do with my business." @danawhite joins us from Abu Dhabi ahead of Fight Island: pic.twitter.com/nHaHLIrUk3

— FOX Sports (@FOXSports) July 8, 2020
–
Comments
comments