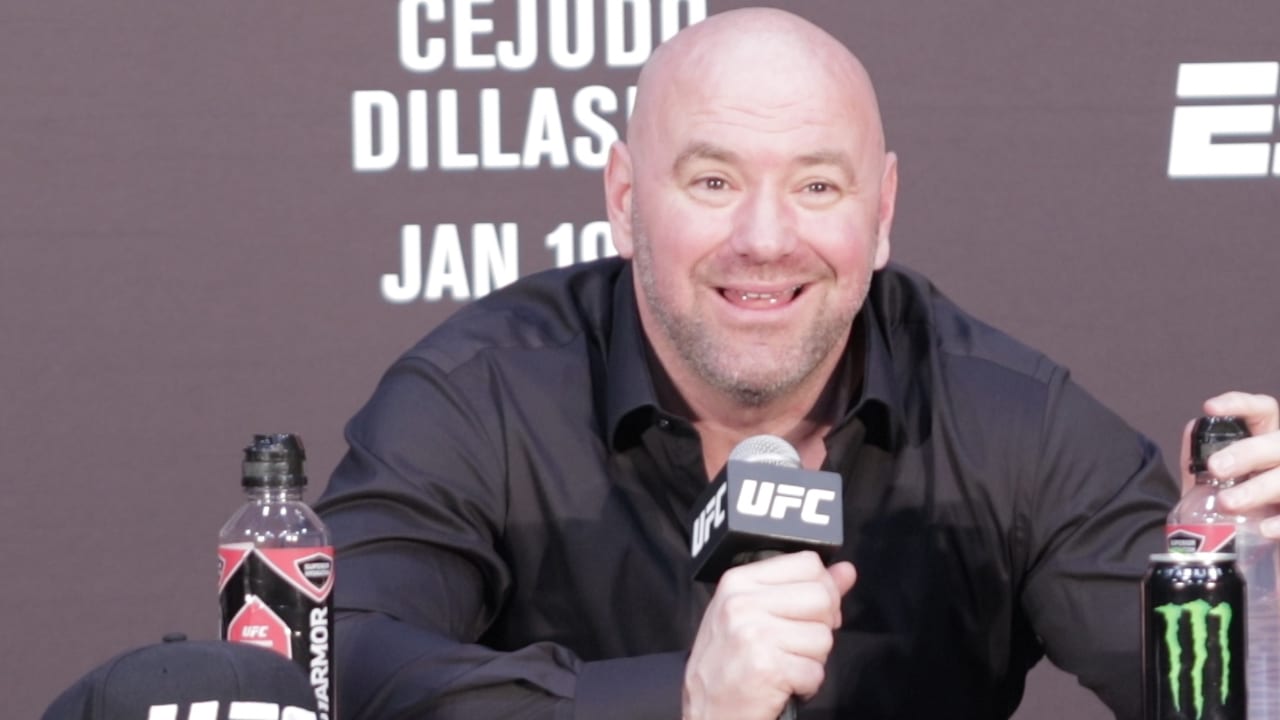 Dana White's admiration for Conor McGregor is no secret. So when he says Israel Adesanya reminds him of the Irishman, it's not hard to see it intended as a heavy compliment.
White spoke about Adesanya at the UFC 236 post-fight press conference last night after Adesanya went to war with Kelvin Gastelum for 25 minutes, surviving a fourth round scare and winning via judges decision.
According to White, it was a superstar making performance.
"I'm sure many of you saw it tonight. Israel's flashy, Israel's a good-looking kid, Israel speaks really well. Israel became a star tonight," White said. "You know who he reminds me of? Conor McGregor," White said of Adesanya. "That's what Conor did. Conor came in, he stayed active, he built up a lot of notoriety, had some great fights and people knew his name and people wanted to see him fight.
"Israel Adesanya is on the same trajectory right now," he continued. "He's doing the same exact thing Conor did. And you know what Israel doesn't say when we call him? He doesn't say no. 'I'm on vacation, I'm not gonna show up to fight for a belt, and the possibly get a shot at the champion and make pay-per-view money.' He says 'Yeah, I'll see you in Atlanta'.
"And when you have that type of confidence in yourself, it pays off. It's definitely gonna pay off for him."
–
Comments
comments