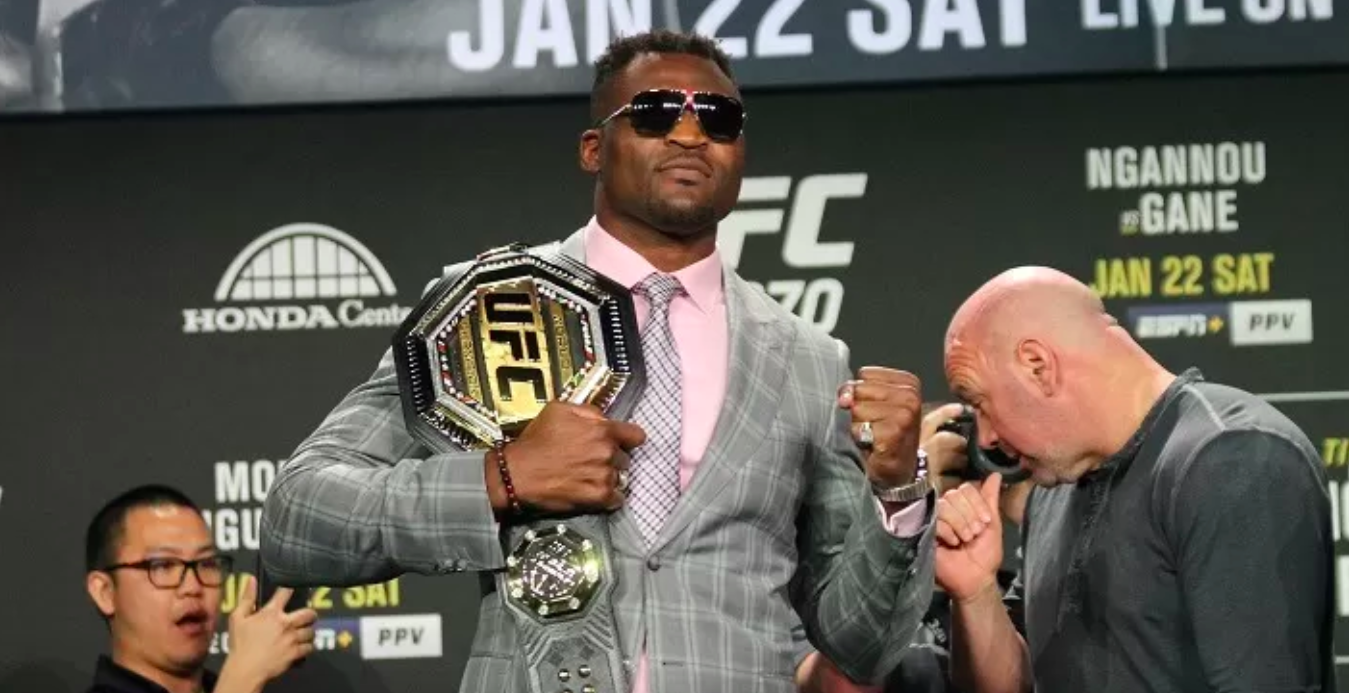 Dana White has hailed Francis Ngannou's achievement in his bout with Tyson Fury, even if he won't admit to having actually watched the fight.
For days now, much of the combat sports press has been wondering exactly when and how White would comment on last weekend's heavyweight showdown between his former heavyweight champion Ngannou and the WBC titleholder Fury — an occasion which only came about after Ngannou left the promotion following a contractual stalemate with the UFC brass.
And of all people to have gotten the scoop it was *checks notes* Donald Trump Jr.
"The fact that he went 10 rounds with Tyson Fury is crazy," White told the former US president's legally-imperilled son on his Triggered podcast, as noted by MMA Fighting. "He just went 10 rounds with Tyson Fury, Conor [McGregor] made it 9 or 10 with Floyd, Anthony Pettis just beat Roy Jones Jr. — I know Roy is friggin' 60 years old or whatever, but I don't know what the hell is going on. It's crazy."
White, though, implied that he had better things to do last Saturday night."I didn't see the fight, but the fact that he went 10 rounds is unbelievable," he said.
Asked by Trump Jr. if Ngannou's move to boxing "hurt" the UFC, given that the bout could have been hypothetically co-promoted by White, the UFC boss said that every fighter one day reaches a situation that they must move on from.
"I don't care," he said. "Listen, these guys, at some point, everybody is going to move on. Everybody has to do what's right for them and make money for their families, so whatever they've got to do, they've got to do."
"When you see the UFC guys, they go do boxing, they're still a different sort of pay structure in boxing," Trump Jr. asked of White. "Is that aspect of it, there's just too much money that it's broken, that it just sort of lends itself to corruption. There's no real control, right?"
"It's not even the corruption — you can't built a business off it," White answered. "The key to having something is building a business. When you talk about the NFL, the NBA, MLB, they took football, basketball and baseball and created a business out of it. That's what we did with fighting, and it just can't be done with boxing."
Comments
comments