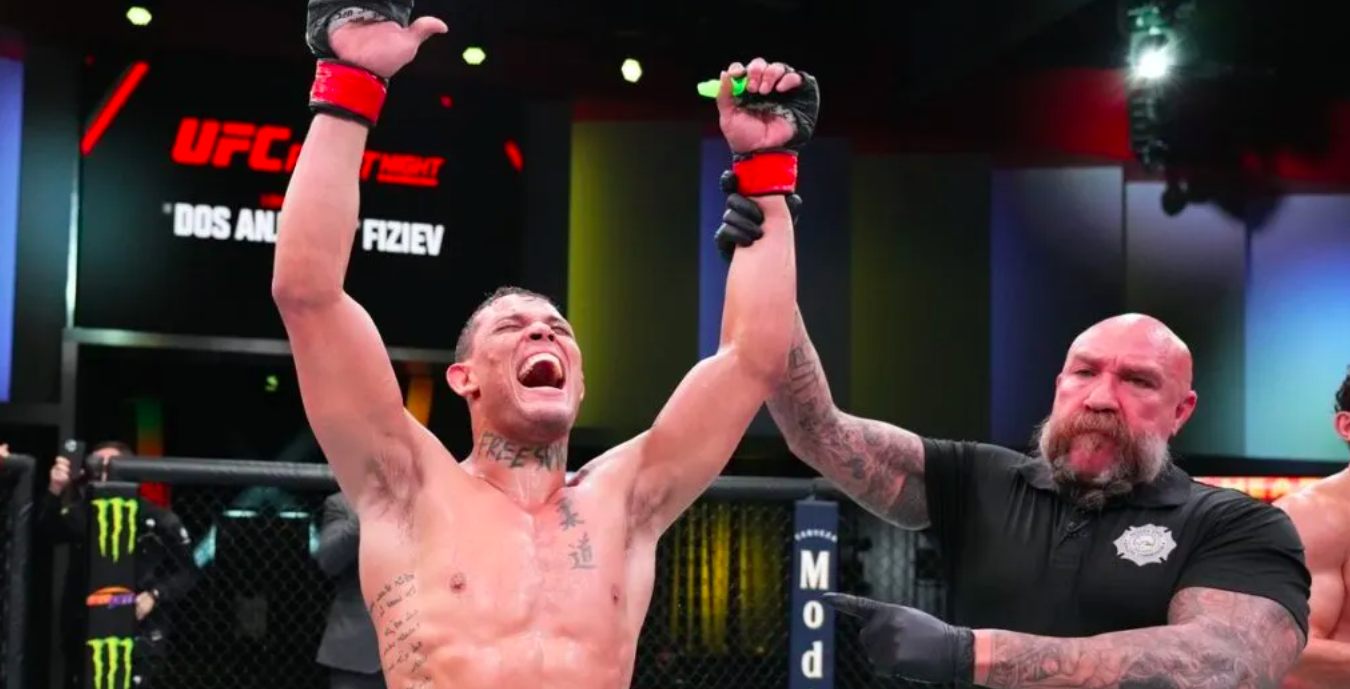 With six wins from six under the UFC umbrella, middleweight contender Caio Borralho appears to be on the verge of becoming the next big thing at 185-pounds.
The Brazilian, who takes on Abus Magomedov on home soil in this weekend's UFC action, will come into that fight on the back of an 11-fight winning streak (and a 14-1 (1) record overall) — and has said that one of the reasons for his recent run of success can be traced back to him analysing and implementing aspects of Conor McGregor's fighting style into his own.
"I was orthodox then I changed to southpaw watching him," Borralho said to the Fitz Nation podcast, as noted by MMA Junkie.
"Because of Conor, I was like, 'Man, I need to be southpaw. I need to train southpaw.' So, I started training only southpaw for years and years. Now I'm more southpaw than orthodox because of him."
Additionally, the 30-year-old said that another UFC champion, Georges St-Pierre, has been another key influence on his career and his ultimate goal of one day raising aloft a UFC world title.
"For sure I want to be a world champion," Borralho said. "That's for sure. That's the main goal when I started MMA is to be a world champion. … I don't want to be the greatest pound-for-pound king or the greatest of all time. I just want to be remembered as one of the most cerebral fighters in the game, one of the smartest fighters just like St-Pierre. If I'm remembered just like him, I'm happy with it."
Comments
comments