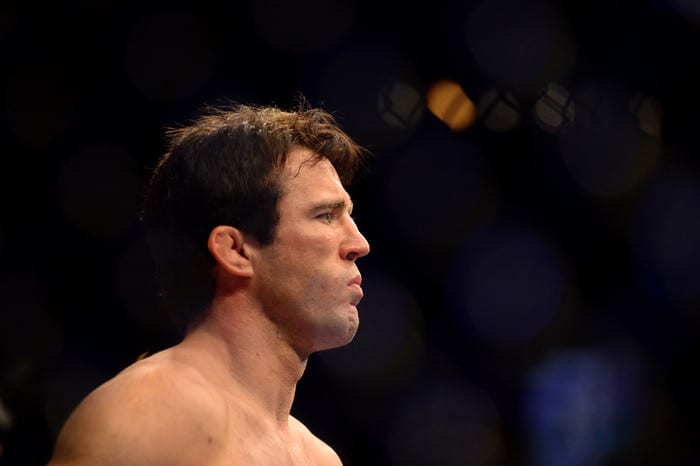 Last week, Chael Sonnen walked away from mixed martial arts at the age of 42-years old.
It brought an end to a complicated but celebrated career, in which Sonnen found himself both nearly reaching the peak of the sport and being surrounded by controversy. Now Sonnen has announced his retirement, it brings about a moment of reflection, with some saying his trash talking was inspirational to those who came behind him, while others say it crossed a line too many times.
For UFC president Dana White, Sonnen should be considered as something of pioneer, while also earning congratulations for finding money and a career outside of the UFC.
"He was very calculated and very smart in the way he conducted himself in this business." — @danawhite examines Chael Sonnen's career and legacy with @RyanMcKinnell@MieshaTate pic.twitter.com/qlLQdZ8Voo

— MMA on SiriusXM (@MMAonSiriusXM) June 20, 2019
"I like Chael a lot, I have a very good relationship with Chael," White said, speaking on MMA on SiriusXM. "I like the fact that [the UFC] is the hardest place in the world to stay and make a living. It's a very hard place. … You have to be one of the best in the world to stick around here. And when guys can't stick around here anymore, and they go somewhere else and get paid and make money; I love it. Good for them.
"I don't think Chael was necessarily a bad guy, I think Chael was very good — before Conor McGregor — Chael was the best guy out there to push buttons and not only piss off other fighters, but piss off fans and stuff like that. He was very calculated and very smart in the way he conducted himself in this business."
Comments
comments