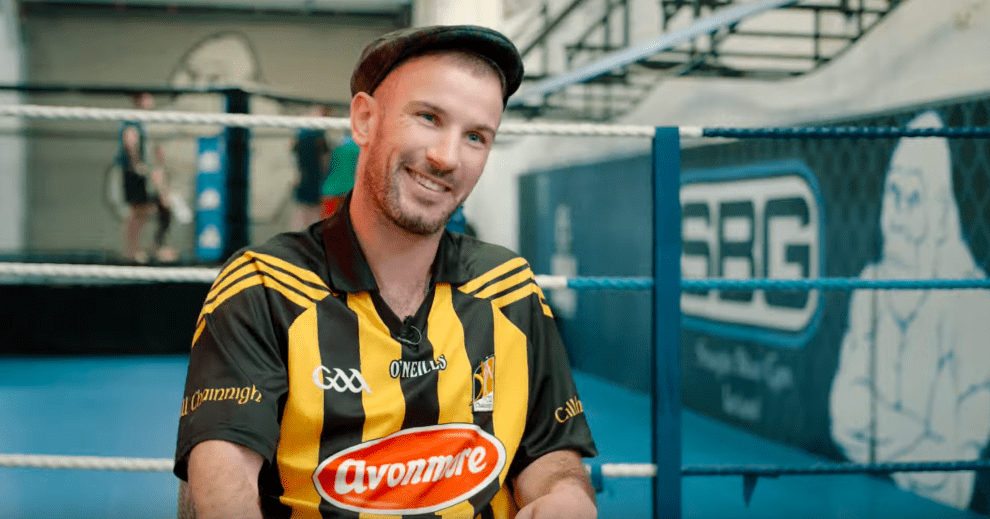 For a little rock on one of the most western points of Europe, Ireland has always punched above its weight when it comes to boxing.
The country with a population of just 6 million people has produced numerous world champion pugilists throughout the years all the way from Katie Taylor's recent and historic unification of the lightweight division all the way to Irish-American John L. Sullivan, a man who became a superstar as the worlds of bareknuckle and gloved boxing merged in the late 1800's.
John Joe Nevin sits somewhere in between those two. Nevin, a silver medalist in the London Olympics in 2012 and now 12-0 in the professional ranks, has been described by some members of the Irish boxing press as the most naturally talented boxer that Ireland has produced in a generation.
Who better then than John Joe Nevin to spend a few rounds in the ring with Artem Lobov as the SBG Ireland man prepares for his Bare Knuckle FC 6 clash opposite Paulie Malignaggi?
"Sharing the ring with him and he's hitting you — he's powerful," Nevin says to John Balfe of squaring off with Lobov as The Russian Hammer prepares to take on former boxing world champion Paulie Malignaggi on Saturday in Tampa, Florida. "He's got 16oz gloves on and he's hitting you with them 16oz, you pity the opponents he's going in against. He's going to him them with his bare knuckle. He's strong. He surprised me. He surprised me how good he is."
One area which Nevin sees an advantage for Lobov is the clinch, particularly given the differences in the rulesets between the two forms of boxing. In the bareknuckle world, Lobov is free to grab behind the head or wrist and hold a clinch position indefinitely with a referee interrupting proceedings — something which Nevin sees as key.
"We've had clinches," Nevin explains. "Again, he had the 16oz gloves on. He's got plenty of power behind him but he wasn't hitting me with his bare knuckles but you can still feel his power, that the power is there. I think once he gets in the clinch I think the fight can be over there and then. I think that's what Artem is looking for. He's not going to try and outbox Paulie because Paulie's a professional, he's a skilled boxer.
"I think Artem is going to get close, land some big shots, get close enough so he can get the grip. That's the end of Paulie. How is he going to get out?
"I just can't see Paulie standing toe-to-toe."
(VIDEO) 'Fighting Paulie Malignaggi in bareknuckle is not a challenge for me': Artem Lobov (@RusHammerMMA) in confident mood ahead of BKFC 6 | https://t.co/QcfmMeyirQ (via @JohnBalfe) pic.twitter.com/4ZKNTYVpAx

— TheMacLife (@Maclifeofficial) June 18, 2019
Nevin is a proud member of Ireland's travelling community, many of whom have a long-held tradition of bareknuckle boxing which dates back generations. While he has never quite followed that path himself, he says that now that the world of bareknuckle boxing has received (some) regulation and sanctioned in various market it is beginning to look a bit more attractive.
"You know, when I look at the traveller tradition of doing the bare knuckle I'd never look at it, or even talk about that sport. I try to keep away from that. But now because it's becoming like a professional sport and it's been sanctioned I'm kinda looking into it, you know?
"It's something that could be appreciated. He's done the amateur boxing, he went to the Olympics. He's a professional and now he's trying this. I'm kinda one of these crazy traveller boys that would try anything."
Comments
comments