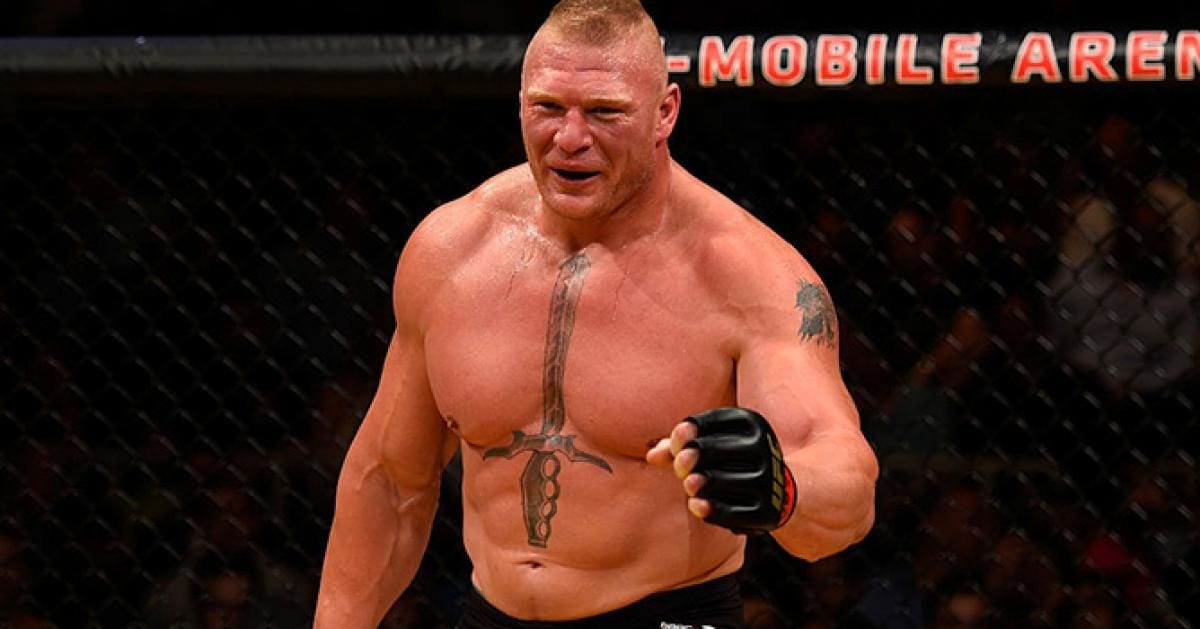 We will see former UFC heavyweight champion Brock Lesnar back in the Octagon, says UFC president Dana White.
It's the boldest statement the honcho has made since rumours began that Lesnar was eying a return to the sport to compete. While Lesnar's comeback would no doubt boost a sport in constant need of star power, so no need to question the why, but it does raise some questions as to the how.
Lesnar failed a pair of drug tests after his previous comeback against Mark Hunt at UFC 200. Following that, the wrestler announced his retirement, meaning he is set to complete a suspension that was put on hiatus when he walked away.
Despite that, White showed plenty of confidence we'd see him fight again on UFC Tonight.
"Yeah, Brock Lesnar's coming back," White said. "I don't know when, but yes he is."
–
Comments
comments