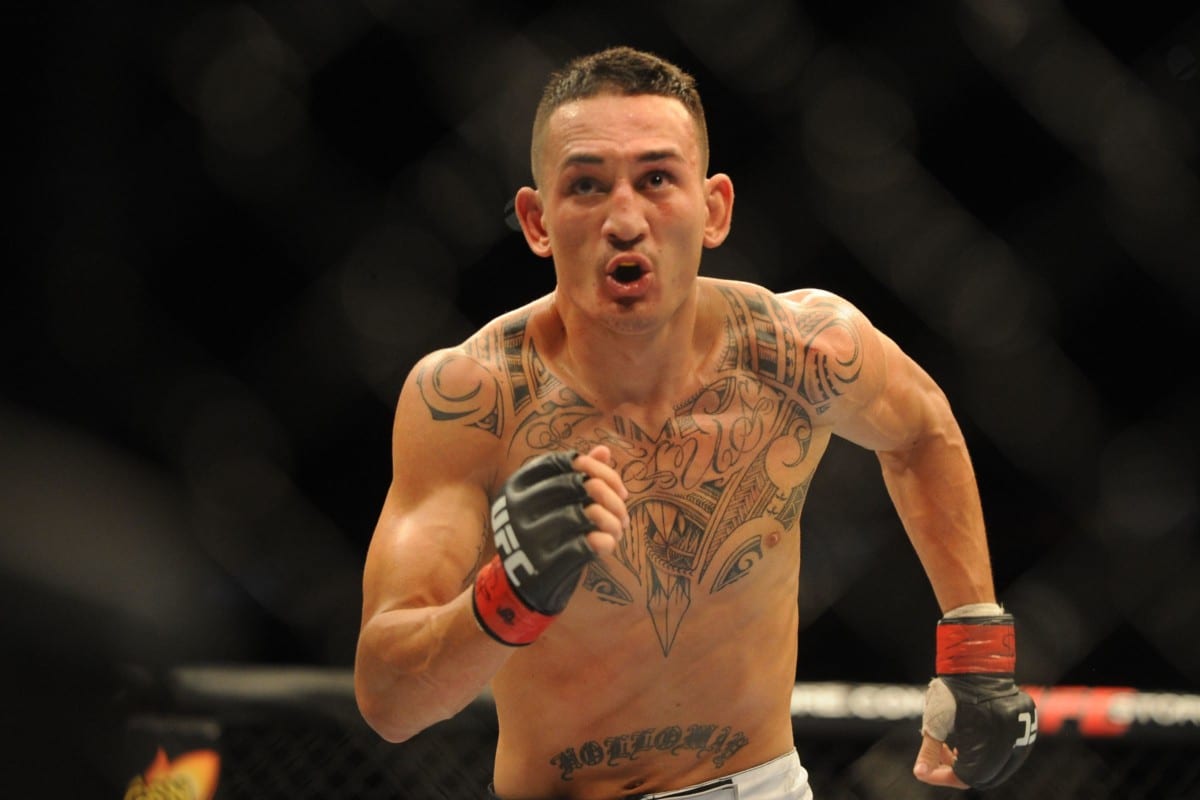 Does Max Holloway want to defeat Khabib Nurmagomedov for the legacy that being a champion in two weight classes would bring, or does he want to do it for the money?
Well, that all depends on who you ask. For Nurmagomedov, it's the fact that Holloway's going to get paid well for his involvement in this weekend's main event. For Holloway, it's a shot at beating the man some consider the best fighter in the world.
"I want to explain to you guys the difference between money and legacy," Nurmagomedov said at today's UFC 223 press conference. "He fights for money. I fight for legacy. It's different."
Holloway, unsurprisingly, disagrees.
"How am I fighting for money?" Holloway said. "I'm fighting a contract fight against this guy. This is legacy. This is the best man, everybody's saying he's the best fighter in the world. How is this not a legacy fight? … I would have made good money defending this (featherweight) title. I would have waited a couple of months. This is a legacy fight."
And, for those who are doubting Holloway can pull off the upset on just six days notice, the Hawaiian isn't lacking any confidence as he gets ready to fight the undefeated Russian.
"I was training," Holloway said. "It was Easter Sunday, it was April Fool's, it's hard to tell people I was fighting. People did not believe me, everybody was like this is a big April Fool's joke. I was with my son playing Fortnite. I was in Arizona last week at EXOS (training facility), I was training. We was getting ready, we been getting ready.
"Everybody's talking about this guy being the best fighter in the world. I want a piece of it. I want a piece of it. You test yourself. That's what real fighters do. I'm right here."
Comments
comments