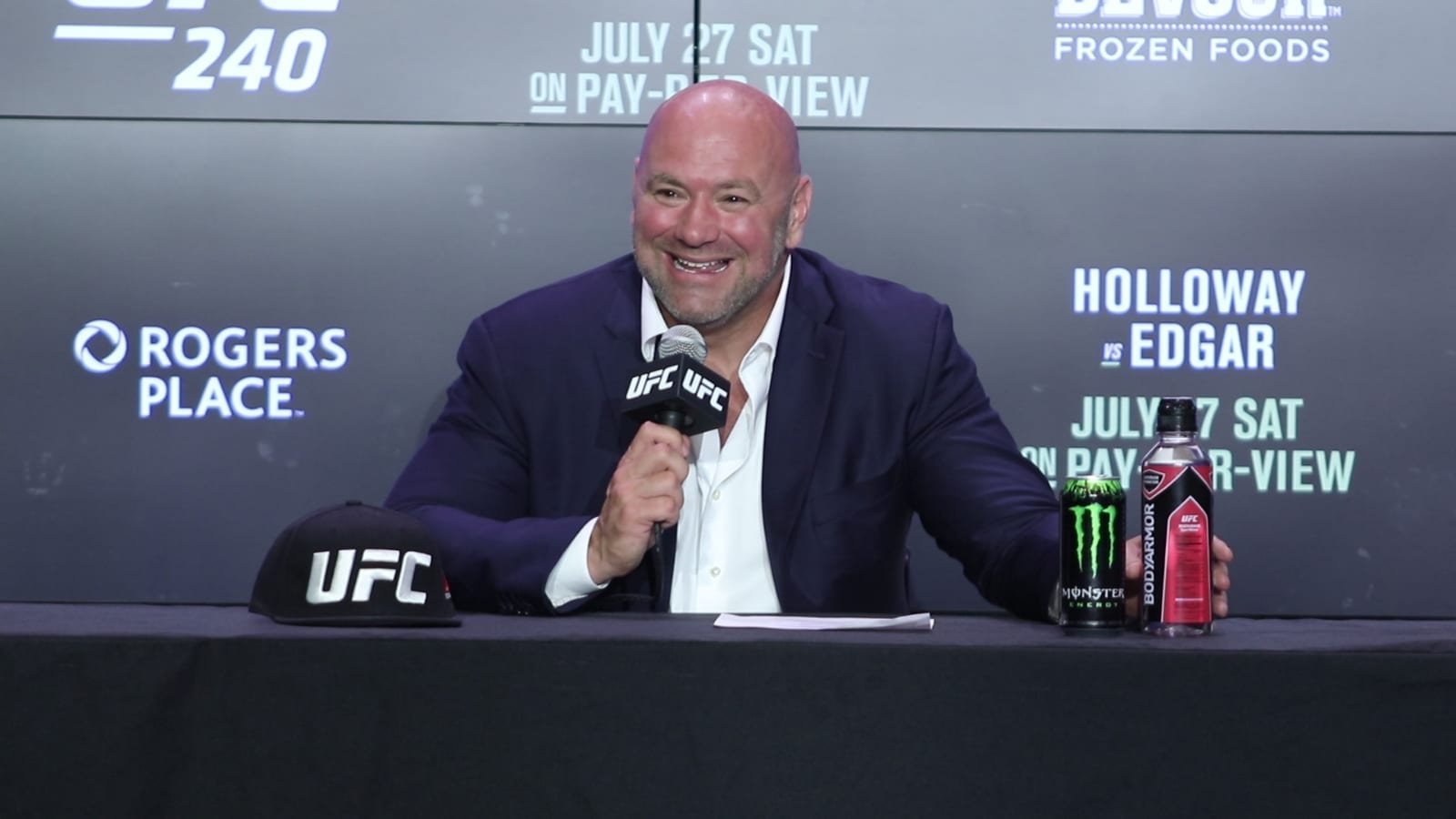 Despite being initially disappointed with the New York ringside doctor's decision to call the fight between Nate Diaz and Jorge Masvidal, closer inspection afterwards made him reconsider.
White saw Diaz backstage, and appreciated the deepness of the gash probably warranted the fight being waved off, even if it was an anticlimactic ending to the evening.
"Cuts that big are always a problem," White said to ESPN on the UFC 244 post-fight show. "When it first got stopped, I was like, 'Come on, man. You guys didn't stop the Tyson Fury fight. It wasn't these guys; it was a different commission. But basically, I'm saying that fight didn't get stopped for cuts.
"As I just went back and talked to Nate Diaz and looked at Nate Diaz's face, his eyebrow is literally flipping over like this," White continued. "And he has another cut right underneath it. The fight probably should have been stopped. Could Nate Diaz keep going? Did Nate Diaz want to keep going? Yes. That's why we love Nate Diaz. But he probably shouldn't have."
White also stated he wasn't interested in booking an immediate rematch, and that Masvidal would instead have various options moving forward as one of the biggest stars in the sport.
Comments
comments